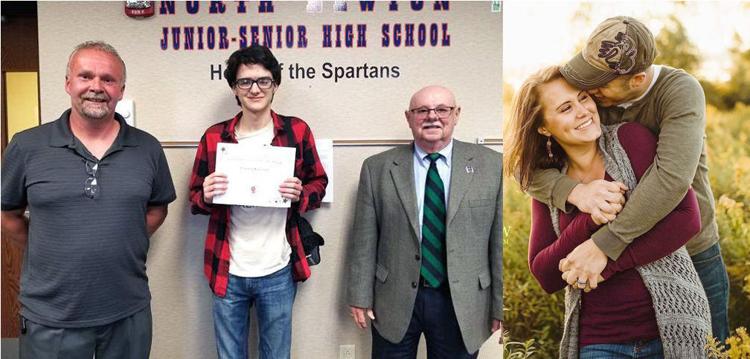 NEWTON COUNTY — For voters who live in the North Newton School Corporation district, there is one contested race for the school board. Two candidates are running for one spot for the Lake Township seat on the board, Michael Russell and Samantha Hickel.
Both candidates were sent a questionnaire, and the following are their responses (unedited).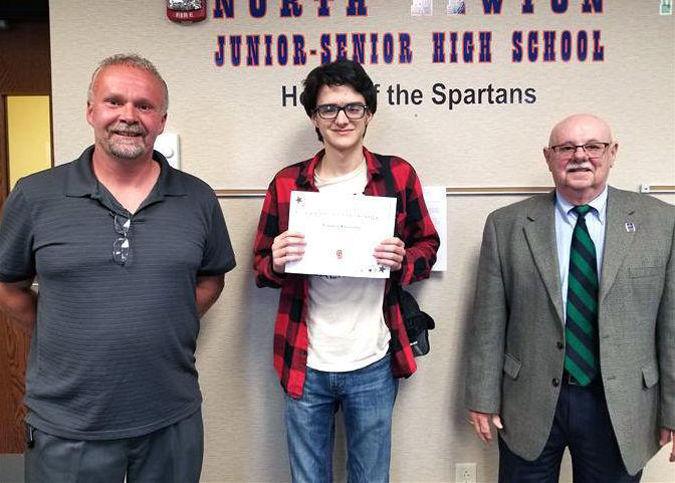 Why are you running for elected office?
My name is Mike Russell and I am running as the incumbent for the position of North Newton School Corporations Lake Twp. position. I am running for this office because I believe it's of vital importance and I may even go as far as to say a "civic duty" to participate in as many areas as possible in which we can advocate for and give back to our community and it's citizens. I was born in Newton County and have been a lifetime resident of Lake Twp. I have served on the Newton County Parks Board and The Newton County Soil and Water Conservation District prior to being elected to represent the citizens of Lake Twp on the North Newton School Corporations Board of Trustees.
What do you think are the main issues facing the North Newton School Corporation, and how would you address them?
There are many issues facing North Newton and all rural schools for that matter, issues such as declining enrollment, funding, technology and forced consolidation. To address declining enrollment I have always endorsed the promotion of an excellent academic experience for our students and their families. I am a firm believer that good schools attract good growth. If someone is deciding where to move and they care about their children's education enough to research the schools then I believe that these people will make good members of our community. Up till recently it was difficult to gauge the progress our schools were making and to measure the performance of our teachers and staff due to the state constantly changing the testing metric used. If we increase our enrollment and continue to use innovative approaches like reducing our energy dependence through the use of innovative techniques such as our wind turbine, energy efficient LED lighting and mechanicals then we inherently increase available funds which will eliminate any need for future consolidation.
What would you like to accomplish if elected?
When it comes to technology our corporation has made great strides in communication mediums and educational tools for students and parents alike! Since I have been elected to this board our schools have implemented IPads and Chromebooks for students, e mail and text notification of items of importance such as school delays and cancellations, student absence, missed homework assignments, test grades and location of their bus so that students are not waiting at the end of a long driveway in wintertime etc. Unfortunately due to our rural location technology and connectivity still remain a challenge for some students, which is why we have just embarked on a program in which we are securing over 100 mobile hotspots that children will be able to check out from the library making it easier for those who have difficulty getting internet service due to our rural location.
Moving forward I would like to continue to build on our current successes by being student focused and using data driven decision making to maintain high expectations and promote accountability and responsibility among our students, staff and the North Newton School communities which we serve.
In closing I would like to thank all those who have supported me in the past and continue to support me in my bid for re-election. There simply is not enough room to write about all the great things that have and continue to happen at our schools. I will leave you with one that I think should make everyone in our corporation district proud. I have attached a picture of myself on the left with Brandon Kingdollar center and interim Supt. Dr. Robert Boyd on the right. Mr. Kingdollar received a perfect score on his SAT which is only done by approximately 500 out of 2 million students who take the test annually and this landed him acceptance to Harvard University. When Mr. Kingdollar spoke at our board meeting about the excellent teachers from North Newton that had such an influence on his success it made me realize that we must be doing something right. Thanks for taking the time to research the candidates and I ask that you vote for Mike Russell as NNSC Lake Twp. trustee.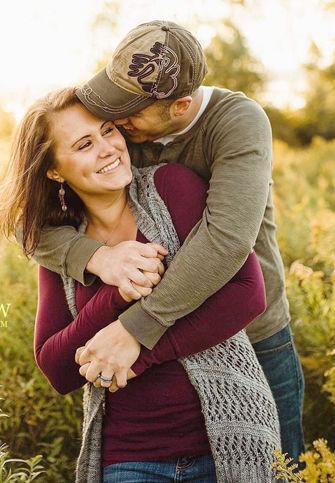 Why are you running for elected office?
I am running for the Lake Township Representative position on the North Newton School Board for several reasons. I truly feel that our students, parents, teachers, staff, administrators and community members need a REPRESENTATIVE who is willing to work beside them, listen to their concerns and praises, then present them to our team of administrators and Board members. Someone who will roll up her sleeves to help accomplish amazing things together. Communication is key. Heart, soul and dedication is a must. Faith, trust and diligence are required. The ability to do what is right in the best interests of everyone, and not for personal reasons, should be demanded. All of these components have been instilled in me from a very young age. The person who REPRESENTS Lake Township on North Newton's School Board should have all of these; our children deserve that. I am that person.
What do you think are the main issues facing the North Newton School Corporation, and how would you address them?
Communication
Budgeting
Well rounded education for all
Communication is key in every aspect of life. While I do believe there are people within our district that are strong communicators, there is always room for improvement. Because we have several forums at our disposal (physical letters, email, texting, social media, etc.), there is no reason we should not be at the top of our game in this area. We need to use our resources wisely and efficiently. I find it troubling that our admin, teachers, staff and parents find out announcements all at the same time. There is a chain of command which needs to be followed. When this does not occur, from the outside looking in, we appear unorganized and chaotic. Effective and prioritized communication is a skill that I will bring to the table.
Budgeting. One example: Two years ago, Lake Village Elementary had an updated paint job. The gym was painted our good old Tiger Pride colors.... yet our Administration and Board were working towards switching over our entire district, at all levels, to being Spartans which would neces- sitate a new color scheme. Why would that budget item be approved and painting be completed knowing that the subject of rebranding was also on the table?
I come from a family of 7 children, and I am the oldest sibling. From very early on, my mom and dad stressed the importance of prioritizing and using money wisely. It is a lesson that was also taught by several of my teachers grow- ing up and something that I have carried with me. My husband and I apply it in our personal life and in our fam- ily-owned business. Having 4 children, one of which is diabetic, and making sure each one has what they need is priority. Being success- ful business owners, comes with hard work, blood, sweat, tears and the ability to budget finances wisely and differen- tiate between short and long term goals. I will apply the same perspective as a member of our Board.
Well rounded education for all. Several parents have reached out to me concerning this topic. In our district, we have children all across the spectrum. Each child deserves the opportunity to have their strengths challenged and their weaknesses recognized and improved upon. We have children being pulled from our district and enrolled else- where for their education due to our weakness in this area. I truly believe this issue can be successfully addressed and rectified, especially if we uti- lize effective communication and prioritized budgeting. We have an AMAZING team of educators. We need to wisely combine our many assets effectively. We must listen to each other, form a plan together, then use our budget and resources strategically to ensure the best well-rounded education for each of our children.
What would you like to accomplish if elected?
I will work to implement better forms of communica- tion throughout our district, and fight tenaciously for the best education possible for each student by effectively and strategically utilizing our many resources. I will strive to be the much needed voice and Representation for Lake Township & our District as a whole.