The year 2020 was by no means ideal. The coronavirus pandemic is still being felt, with stringent guidelines allowing high school athletics in Indiana to proceed.
COVID-19 wiped out a promising spring season for hundreds of athletes in White County, including prospective powerhouse years for softball teams from Frontier and Twin Lakes, and Twin Lakes' boys golf team. A handful of track athletes had eyes on qualification at the regional level and beyond.
Several White County-based college athletes saw their seasons wiped out, including multiple seniors whose careers ended prematurely. Others looked toward fall or winter, only to have those seasons modified or postponed.
It stands to say the coronavirus continues to be the most prevalent story since March, and its impact isn't finished. The sour tone, however, didn't put a complete damper on the 2020 White County sports scene. Area high school teams and individuals still had their fair share of accomplishments.
Former Herald Journal Sports Editor Gidal Kaiser compiled a list of more than 20 accomplishments from the past 12 months and turned it into a top 10 list, accounting for historical precedence
Here are the Top 10 Sports Moments of 2020.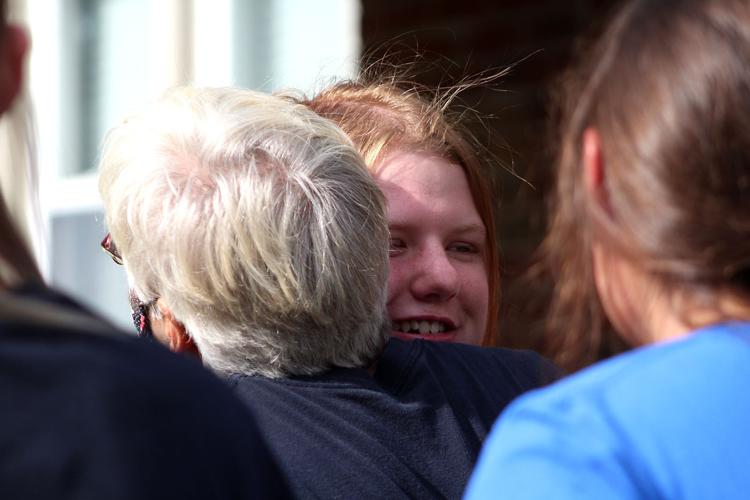 1. Caitlyn Conn overcomes cancer
On July 31, North White student-athlete Caitlyn Conn began her day by ringing the bell at the Peyton Manning Children's Hospital in Indianapolis to declare herself cancer-free after nearly nine months of treatment for Acute Promyelocytic leukemia.
There were tears as she hugged her mother, Rachael, but they subsided quickly and the family drove home. Only when the Conns and their entourage reached the outskirts of Monon did Caitlyn begin to crack — nay, break down, according to Rachael.
"Riding with (Caitlyn) you could just sense her emotion of disbelief that all these people would show up just for her," Rachael said of a welcome home parade throughout most of the county. "She held it together until we got just outside of Monon, and then the tears flowed freely the rest of the way home."
Jennifer Annis and Dianna Tribbett organized the parade, with collaboration from many.
Caitlyn was soon enveloped by teammates and classmates at home and spent time attempting to thank everyone in the substantial crowd amidst battling her emotions.
"We got into town, and I see everyone and I was like, 'Oh, wow. This is real,'" Caitlyn said. "We turned down (Fifth Street) and then I started crying.
"Then we see all these people (lined on the street), and I'm crying even more."
Conn returned to the volleyball court in early August, and is currently back on the basketball court after initially being diagnosed in December 2019.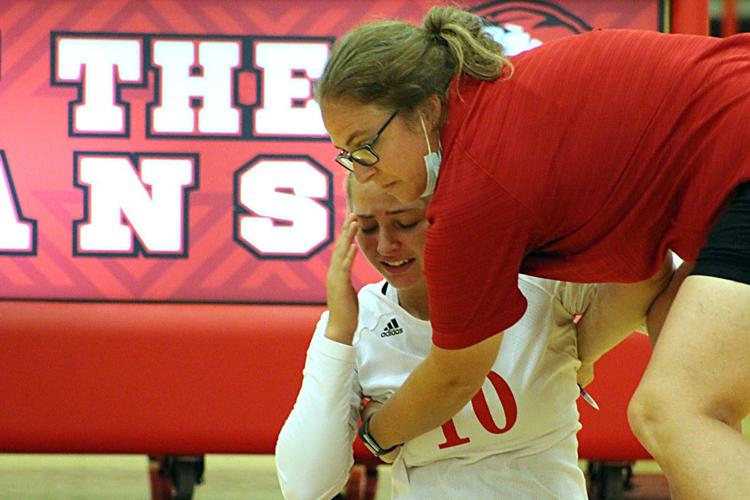 2. Twin Lakes athletes set up fundraiser for Anissa Need
In early October, Twin Lakes head volleyball and girls tennis coach Anissa Need was diagnosed with breast cancer. Senior Jaylen Roush found out soon after and went to work. The multisport athlete created a GoFundMe page (Mrs. Needs Cancer Fund) to make the community aware of her situation,
"Mrs. Need is unquestionably the sweetest woman you will ever meet. She's an amazing mother of four loving children who if asked would give up anything to see their mother happy," the description read. "She's the physical education teacher at Twin Lakes high school, girls tennis and girls volleyball coach and over all [sic] an amazing friend to many of her students and peers.
"Any funding donated would go straight to any medical bills that come her way."
The fund has nearly $11,000, and a current goal of $12,000.
"She has been such an amazing role model to many and to hear that she had cancer was like hearing part of your family had cancer. It was heartbreaking," read another portion. "If money is short for you right now then you can still help by sharing this with friends and family and asking them to do the same. Please find it in your heart to help us as you would help your own."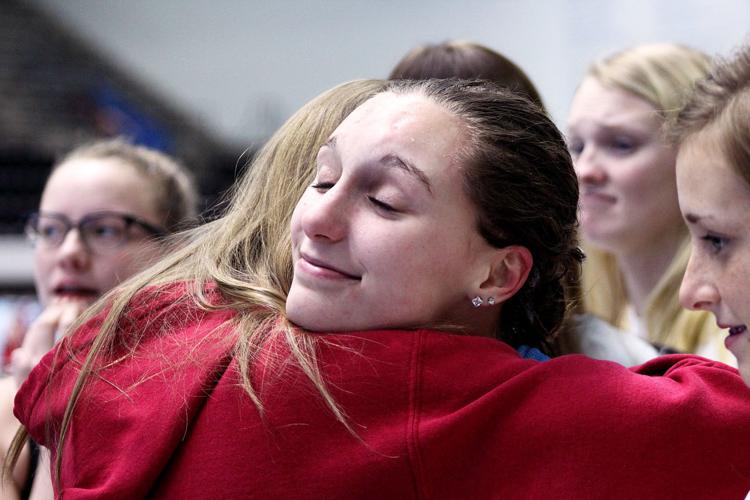 3. McKenzie Vogel wins three sectional events
Three races. Three wins. Three school records.
Twin Lakes senior McKernzie Vogel ended her sectional career with a trio of school records and automatic state-qualifying marks at Crawfordsville. She helped the 200-yard medley relay team (1 minute, 53.14 seconds) win, and then claimed the 100 backstroke (57.89) and the 200 individual medley (2:11.75).
It was the fourth consecutive year she earned a state berth in each race.
"I wasn't expecting her to break her own (IM) record again," father and head coach Kerry Vogel said. "It came as a complete surprise to me. And then she breaks her backstroke record … I think she was surprised there, too."
Vogel set another new backstroke record (57.53) at state and placed 19th. It was the highest placement among her eight individual state races.
"That's the time I've been aiming for my entire life," Vogel said after state. "I wanted to end my career with a 57, and I didn't think I'd be able to get it down this year. Breaking it twice and going a low 57 was more than I could ask for."
Vogel placed 27th in the 200 IM (2:15.29), and swam her fastest career backstroke split time (26.66) in the 200 medley relay.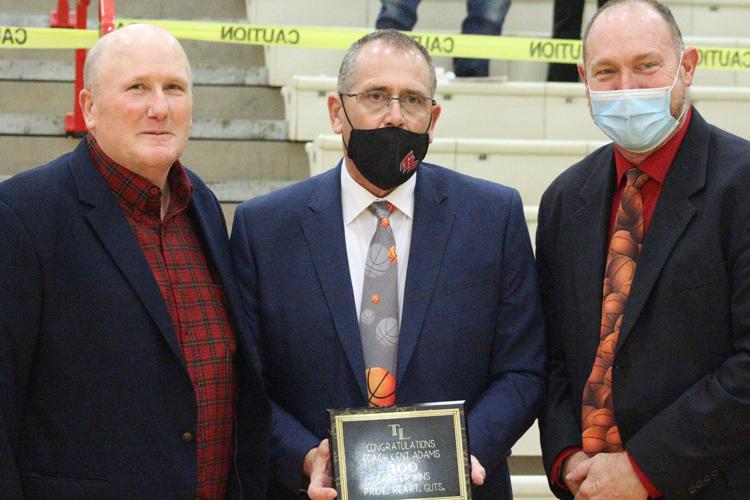 The wait time was worth it.
Longtime Twin Lakes head coach Kent Adams came into the current season needing one win to reach 400 in his coaching career. The Indians were slated to start the season Nov. 19, then postponements rained down upon the program.
Twenty-three days later, Twin Lakes faced Class 1A Elwood in Monticello to open the year and procure the historic 66-34 win for Adams. Clayton Bridwell's steal and layup gave the Indians) a 6-5 advantage two and a half minutes into the first quarter and Twin Lakes took control with a 15-0 run. The Indians led 19-8 after the opening eight minutes, pushed the lead to 20 (28-8) on a Bridwell and stood at 32 (46-14) at halftime.
The victory also marked Adams' 330th at the school. He has since added a handful more to the resume.
"It just means I've been around a long time," he joked. "I'm very fortunate and thankful to be here the past 25 years. It's been a great opportunity for my family and myself, and we're continually happy to be here."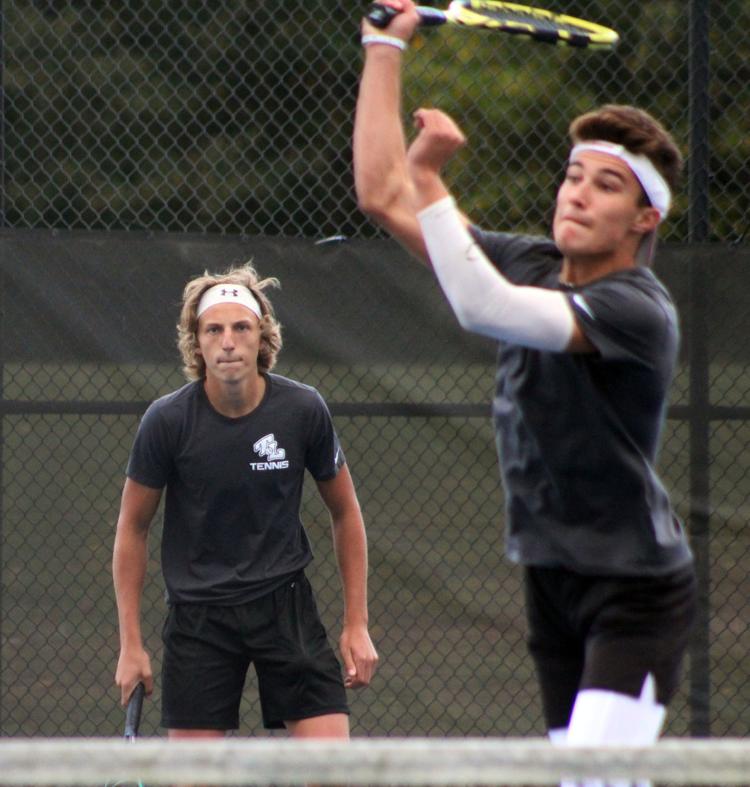 5. Twin Lakes' doubles duo goes out with repeat accolade, title
Little formal training at the start. Multiple-sport athletes from the jump.
And it was the perfect fit.
Senior Carson Gutwein and junior Clayton Bridwell closed their final season together with a 2020 All-State honorable mention selection from the Indiana High School Tennis Coaches Association. The pair also were named first-team District 3.
"It's definitely an accomplishment," Gutwein said. "I couldn't have done it without my doubles partner Clayton. (He) and I worked extremely well together ever since my sophomore year. I'll miss playing with him and all my teammates."
The duo earned the same honors in 2019.
"Getting all-state was quite exciting," Bridwell said. "To be honest, I did not know if we would get the award again because of the team having to quarantine. That caused us to miss seven or eight matches that I am 100 percent confident that Carson and I would have won."
The pair combined to win nearly 30 matches over three seasons. They were the only Indians entrant to win during a 2018 4-1 Logansport Sectional semifinal, and went 2-0 during both the 2019 and 2020 Logansport Sectional to help Twin Lakes claim consecutive sectional titles.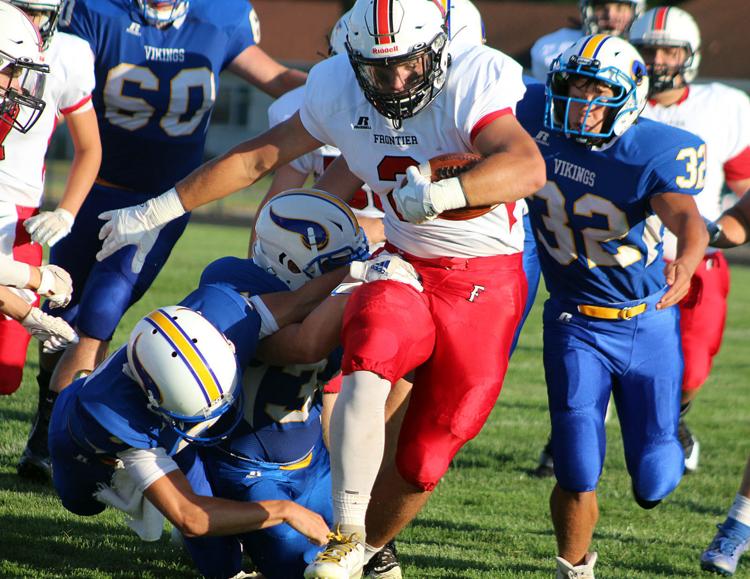 6: Frontier's Atkinson named IFCA All-State for second straight year
Falcons standout tailback Caleb Atkinson was named one of four running backs for the Class 1A Senior All-State team after he ran for 1,734 yards and 20 touchdowns, an average of 193 yards per game.
"Caleb was the heart and soul of our football team, and accounted for over 80 percent of our offense this year," head coach Troy Burgess said. "What he did at running back for us the last two years after moving from the offensive line was truly remarkable."
Atkinson ran for 2,418 yards and 31 touchdowns in two seasons, and completed two passes for 78 yards and two touchdowns. He was named to the 2019 1A Junior All-State team.
"I am most proud of the leader that Caleb became this year," Burgess said. "He took on this role and really excelled at it. It was a great honor to be able to coach this young man the last two years."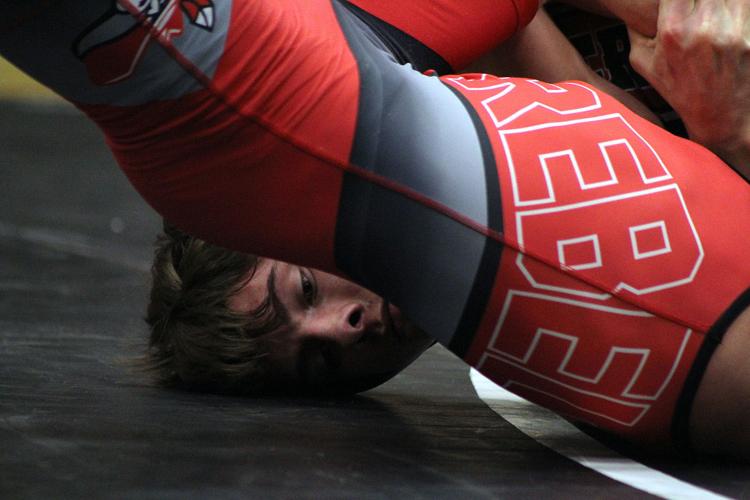 7. White County sends four wrestlers to semi-state
Frontier's Branden Simmons was the lone White County wrestler to earn a victory at the East Chicago Semi-State meet. He extended Frontier's streak of a semi-state victory to four.
"I don't want to say I'm surprised, but I didn't exactly expect myself to get as far as I did," Simmons said. "I'm just happy how it turned out."
The 113-pound Simmons faced Merrillville freshman Lucas Clement. He trailed by a point to start the third period in East Chicago, but scored five in the final 58 seconds to cement a 15-10 win. Simmons was the Logansport Regional runner-up.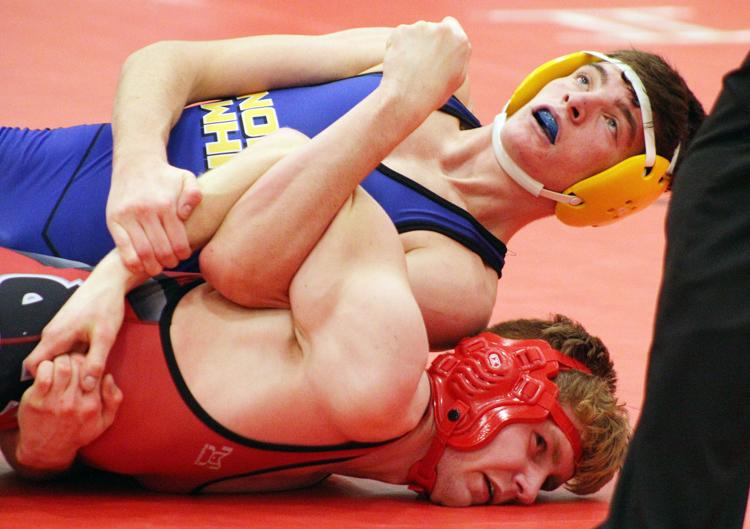 North White's Anthony Ball qualified for semi-state with a runner-up regional finish at 170 pounds. He fell, 9-0, in East Chicago.
A six-point second period gave Frontier's Denny Wendling a big lead in his regional match, which he won 10-4 to claim his first semi-state berth. He placed fourth at the regional and then lost via technical fall in East Chicago.
Twin Lakes 220-pounder Wyatt Clevenger also clinched his first semi-state berth with an opening-round pin. Like Wendling, he lost his next two matches to place fourth and then lost by pin in East Chicago.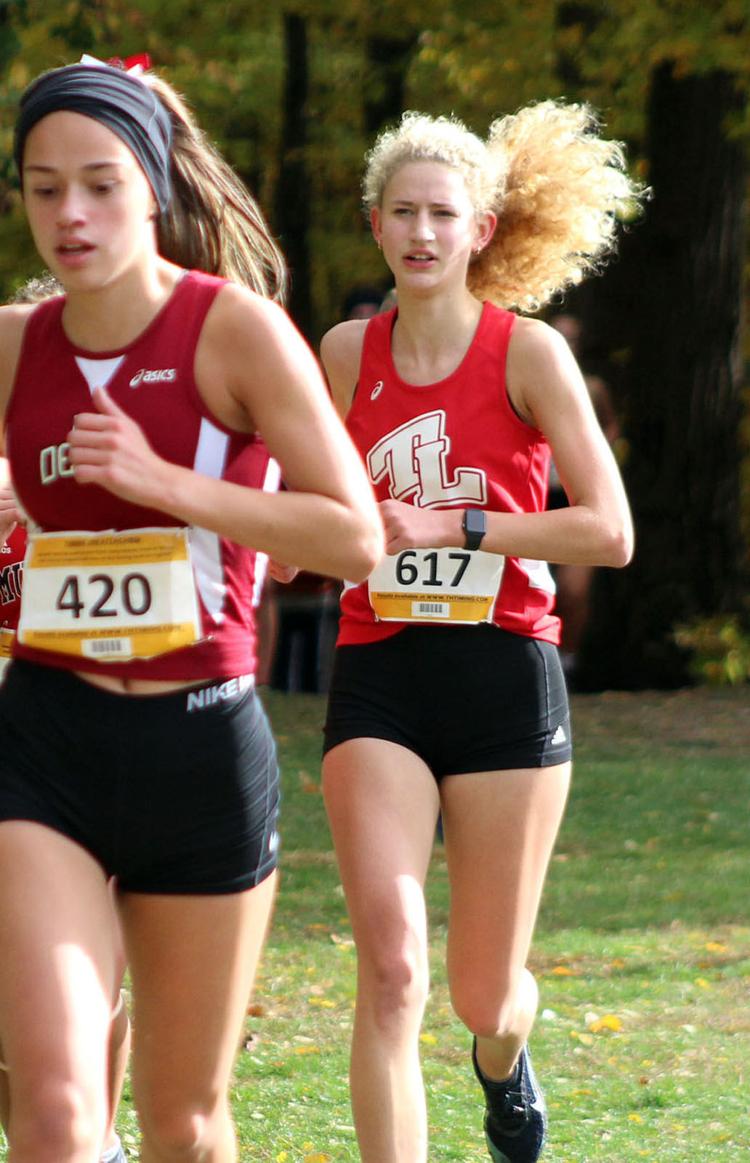 8. White County sends five cross-country athletes to semi-state
Semi-state was the last career race for Frontier's Courtney Gutwein and Twin Lakes' Tess Lilly and the first semi-state appearance for Frontier's Emma Blissett and Twin Lakes' Lilly Roth.
Twin Lakes' Justin Scott ran in his second consecutive semi-state race.
Roth placed 118th in 21 minutes, 35.6 seconds. She was the best of the White County girls despite losing her left shoe a mile into the race.
"I wanted to do better, but I didn't have a shoe," she said. "So I couldn't do anything about that. I had to keep running."
Lilly placed 153rd (22:52.7) and was "happy with how I ran my last race."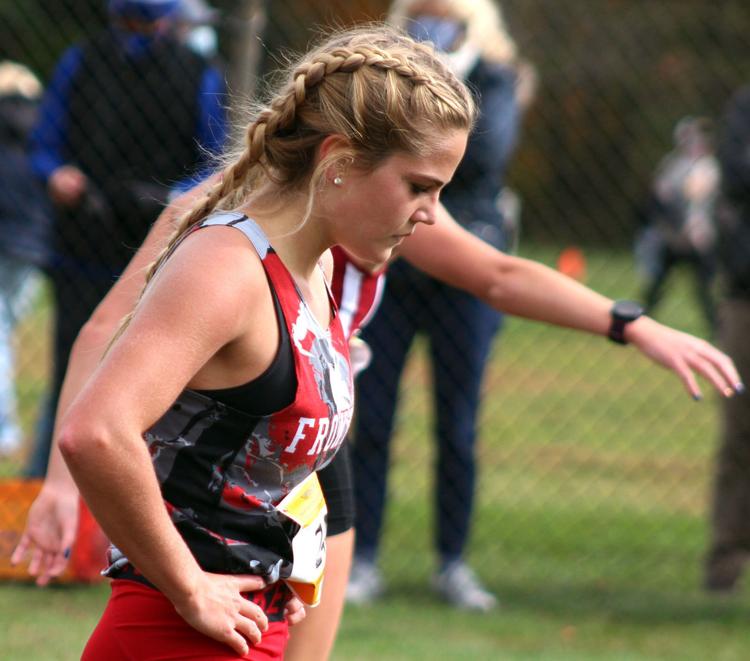 Gutwein struggled with an injury during the race, but still displayed her traditional finishing kick to place 159th (23:02.9). It was her third straight semi-state race.
"Saturday was emotional knowing that it was my last race," she said. "I am proud to have represented the Falcons as a three-time semi-state qualifier."
Scott placed 142nd (18:15.6) while battling a mucus-stuffed nose.
"It's another one of those build-on experiences," he said. "Learn a lot, move forward."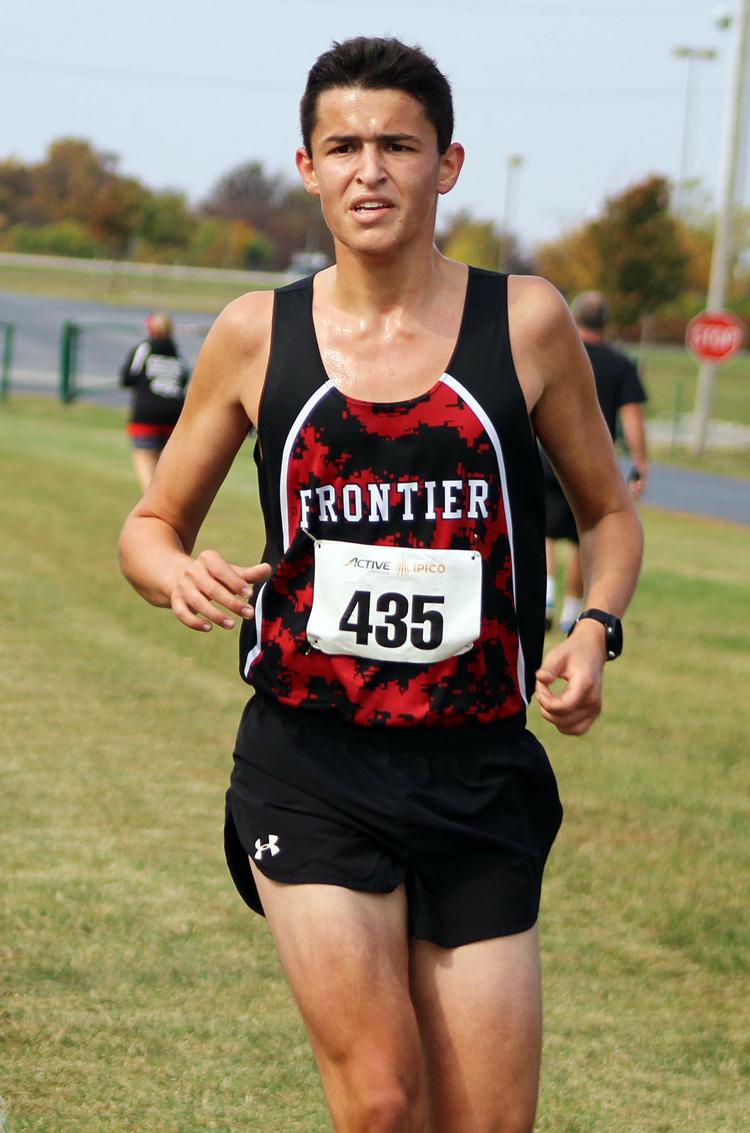 Frontier senior Thomas Tullius also qualified, but could not run because of a COVID-19 quarantine through contact tracing.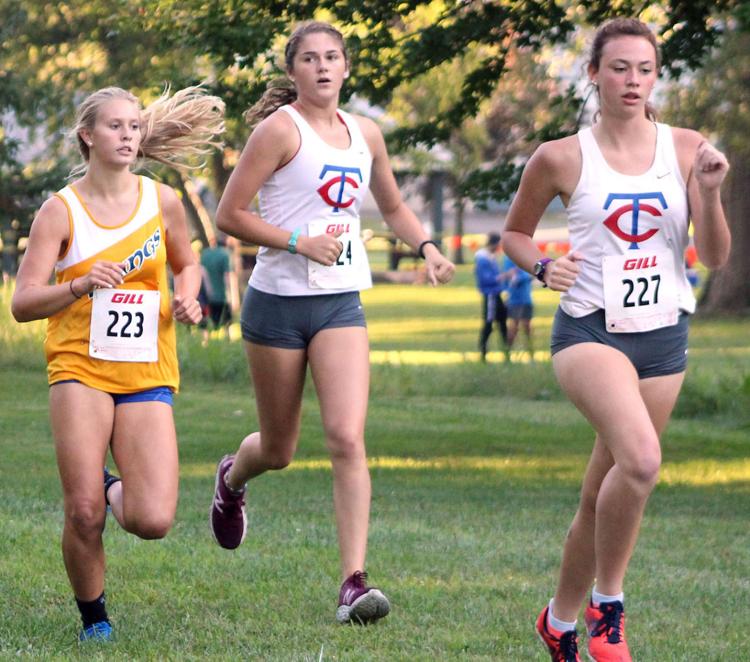 9. White County sends six of seven XC teams to Harrison Regional
Despite an all-day wind that proved problematic, most White County runners followed the advice of Frontier head coach Melissa Culver-Pekny: "I told the kids, 'Times don't matter. Places do.'"
As a result, six of the seven individual county teams who ran qualified for the Harrison Regional, including both teams from Frontier and Twin Lakes. North White didn't have a full girls team and Tri-County's boys team placed seventh.
It was the first time since 2013 the county qualified five or more teams for a regional meet, and the first time since 2014 (four of five) the county advanced all but one full team into the regional round.
"Our goal was to get to the regional as two teams, and we did," Twin Lakes head coach Mark Wyant said.
Tri-County's girl's team was the fifth team at the sectional, which automatically qualified it for the regional no matter how many points it scored.
"Our whole team advanced, which is new for all of us," Brynn Warren said. "It's also at a new place to run, and we're really excited."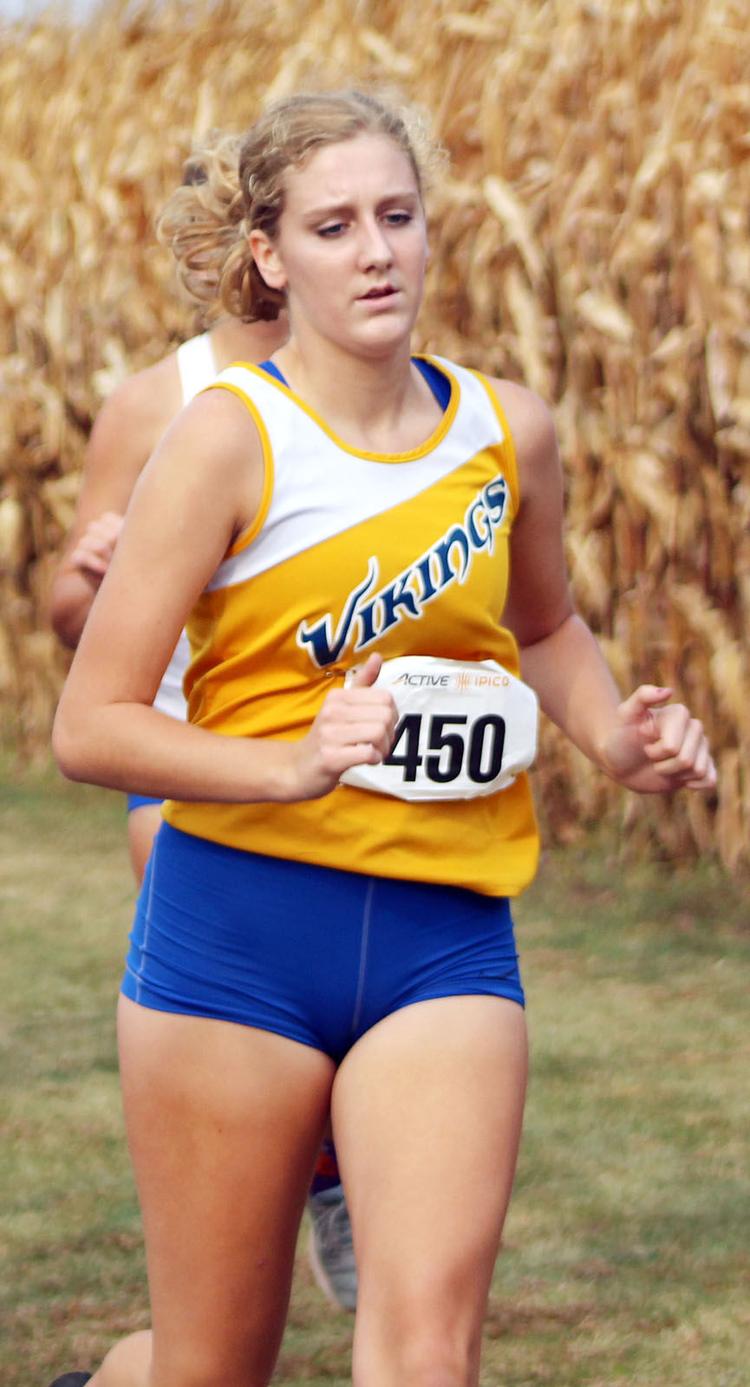 While the Vikings only had two girls run, both Olivia Allen and Hannah Cosgray qualified to help secure a regional berth for every member of the program. The Vikings boy's team had not qualified for a regional in more than a decade.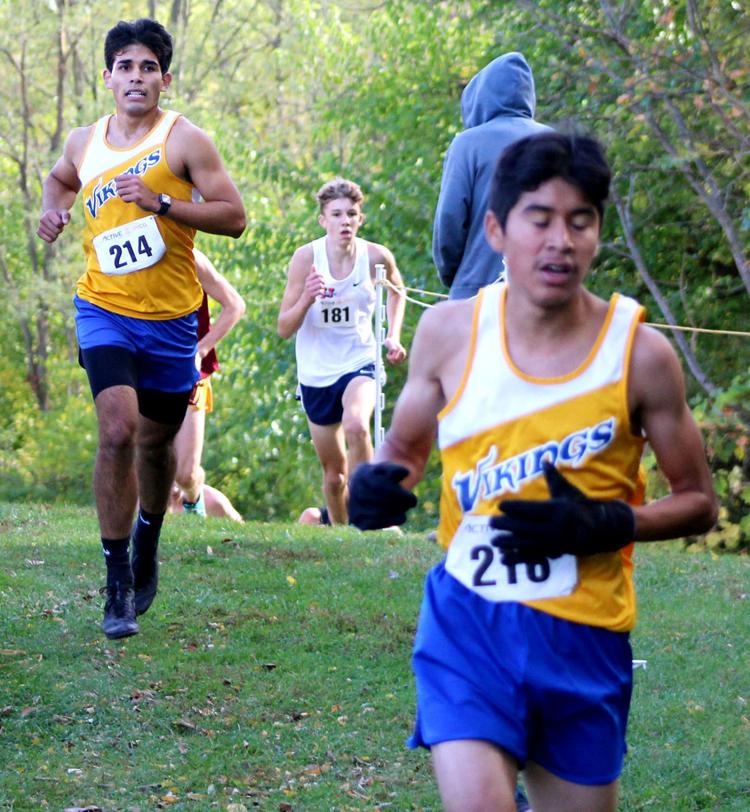 "It's the first time it's happened in several years, and I'm really proud of the guys for getting there as a team," head coach Ashley Culross said. "That was our goal from day one."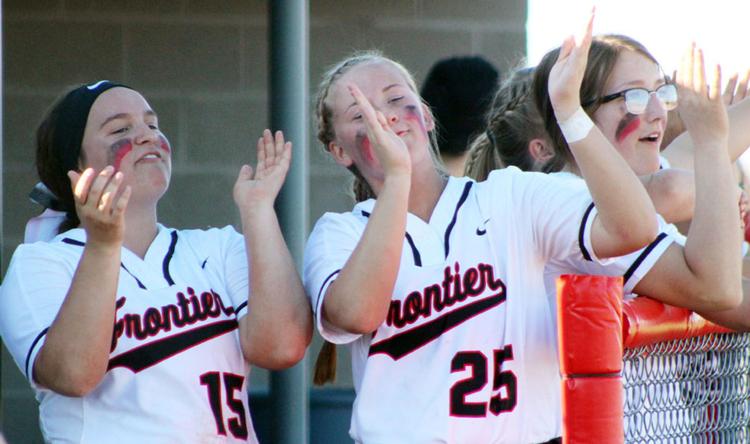 10. Falcons trio headed to collegiate softball field
The Crossroads League is just a long homecoming for Breanna Hines, Zoey Nantkes and Kyra Wilson the next four years.
"It should be fun," Nantkes said after signing with the University of Saint Francis. "I feel like all of us wanted to (play college softball), and I think it's really cool that it actually had happening."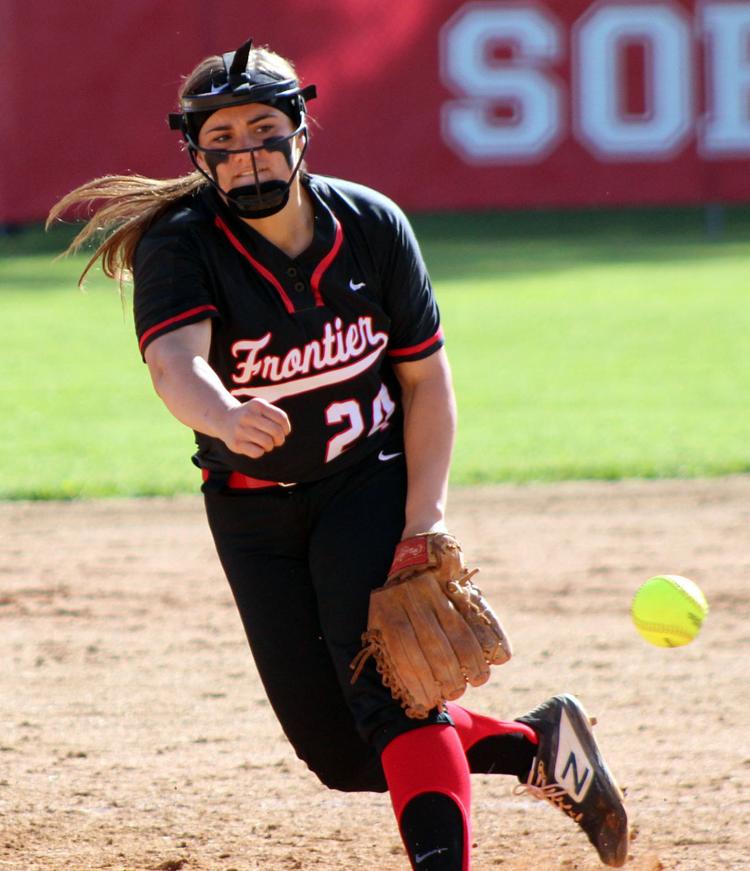 Nantkes signed with USF to pitch (13-4, 2.78 earned-run average, multiple saves, 133 strikeouts) and play in the field. She hit .452 in three seasons.
Wilson's birthday present from Goshen College was a scholarship. The third baseman hit .396 with a .462 on-base percentage and 1.044 OPS during her career. Hines was drawn to Huntington University by its academic track. The outfielder hit .486 in her career, with a .509 on-base percentage and .750 slugging percentage.