WOLCOTT — Tri-County Jr./Sr. High School students of the Class of 2020 will graduate its contingent of 53 students at 2 p.m. May 31, and the school is looking for a little help from classic car enthusiasts.
Enter Ken Prieboy and the Tuesday Night Cruisers. He's the chairman of the group of classic car enthusiasts who traditionally meet each Tuesday during the summer in downtown Monticello.
Prieboy said about 60 classic cars will be needed for the Classic Car Parade, during which they will drive the seniors, after the commencement ceremony, along a designated route through the towns of Wolcott and Remington.
The group will meet at the Family Express store at 4179 W. US 24 in Remington at 4:15 p.m. ET, then leave for Tri-County Jr./Sr. High School, where they will pick up students at 5 p.m. and take them on the designated route.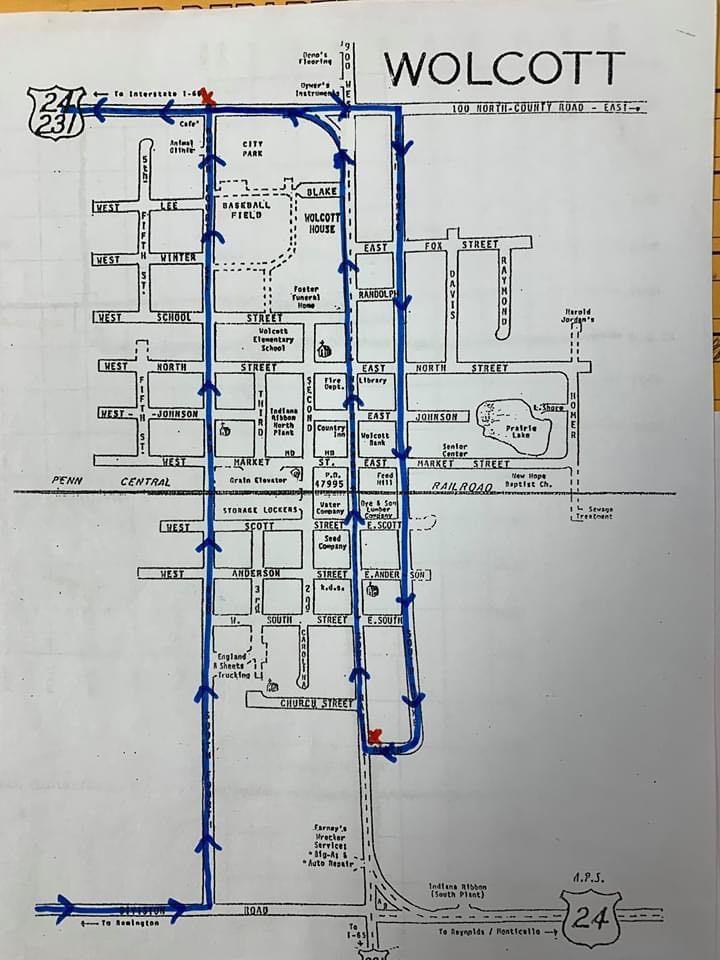 After leaving the high school, the parade will make its way to the south end of Wolcott along West Division Road and turning north on South Fourth Street. It will go all the way to West Range Street, turn right onto West Range/West Sherry Lane, turn right and head south on North Burke Street, then to East Allen Street and back to North Range Street.
The parade will travel north through the downtown area, round the curve at the north end of town and head west toward Remington.
At some point between Wolcott and Remington, the parade will make its way to West 1800 South, where they will enter Remington. It will then head north on Kentucky Street, west on Harrison Street, north on Indiana Street, then west on Wilbur Street to South Ohio Street and eventually to Bruell Street.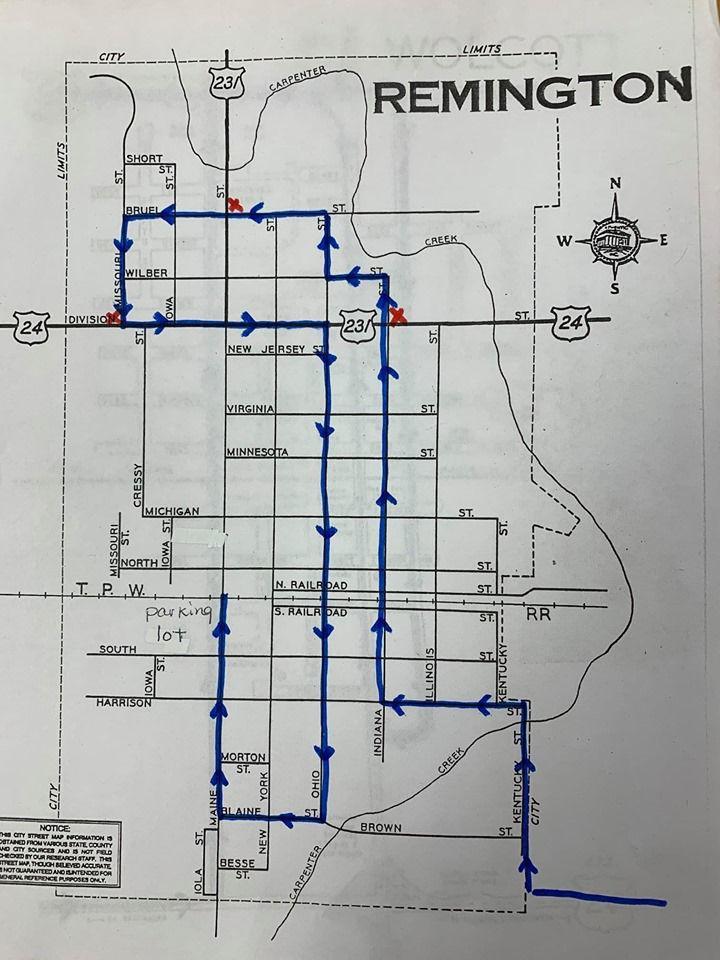 There, it will turn west and cross US 231 to Missouri Street, south to Division, then east to South Ohio Street. It will then travel south on Ohio Street to West Blaine Street, right for two blocks to Maine Street, then back north to the parking lot next to the railroad tracks, across from Co-Alliance LLP.
Those who own a classic car and are willing to participate should contact Prieboy on the Tuesday Night Cruisers' Facebook page (https://bit.ly/3gscqgt) or text him at 574-870-4888.