DEM0TTE — It's been 50 years since Bud Hubers opened for business with his partner Jim Toppen as Hollandale Builders.
They're celebrating their 50th year with son Mark Hubers at the helm. His father, Bud, retired at 75, but he checks in on the business occasionally.
Bud Hubers and Toppen started building homes in Hollandale Subdivision, behind what is now Family Express, in DeMotte. They were partners for 15 years, employing men who often went on to form their own local construction companies years later: Andree Builders, Hamstra Builders, Toppen Construction and Kaluf Construction.
In 1985, Mark Hubers bought Toppen's portion of the construction business, joining his father, and working together. As Bud looked at retirement, Craig Hill bought his portion of the business and became partners with Mark in 2007. Then in 2015, Greg Musch bought into the business, joining the partnership.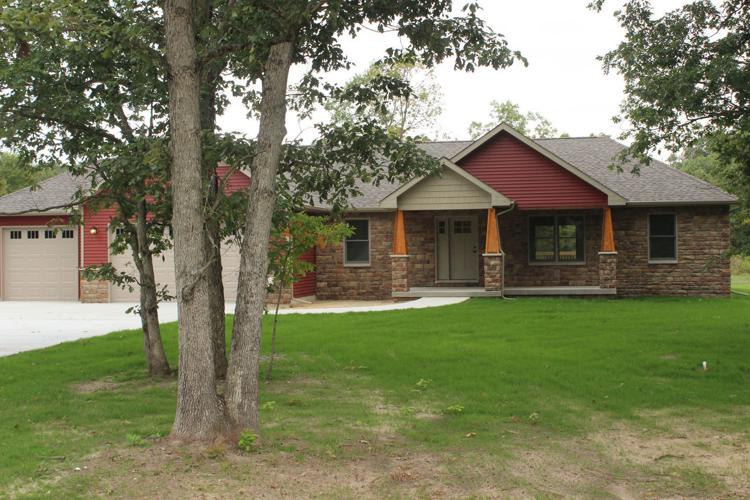 During the 22 years Bud and Mark worked together, they built ties to the community and with their own subcontractors.
"Hollandale does not quickly switch one sub to the next and strives to be loyal to both subs and suppliers," Mark said.
He added that their longest supplier has been Kaper's Building Supply and the longest standing subcontractor relationship has been Saxon Drywall, which has been dry-walling Hollandale homes for most of the 50 years.
With Hill on board, Hollandale Builders has begun to do their own electrical and excavating work. Being able to complete all aspects of the construction process has helped get the company through the lean years, while having a core of subcontractors has helped move things along when building is booming.
Musch "adds a good eye on the job site," Mark said, "as well as skills in trim and specialty carpentry."
Hollandale's lead all-around employee is Matt Miklos, who has been with the company for more than 20 years and can "truly do it all."
"Hollandale is grateful for an employee like this," Mark said.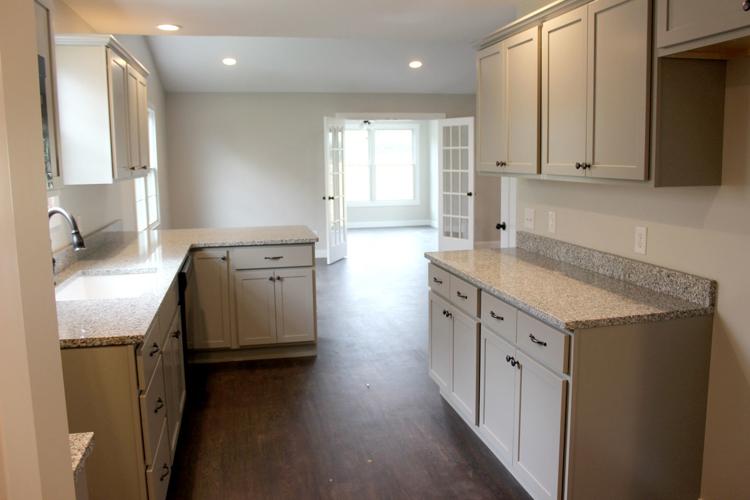 Mark has six children and 19 grandchildren and is moving into a less physical role at Hollandale. Hill and Musch each have three children and have their hands full at home as well as on the job. All three are active in their churches, Community Christian Reformed Church and First Reformed Church.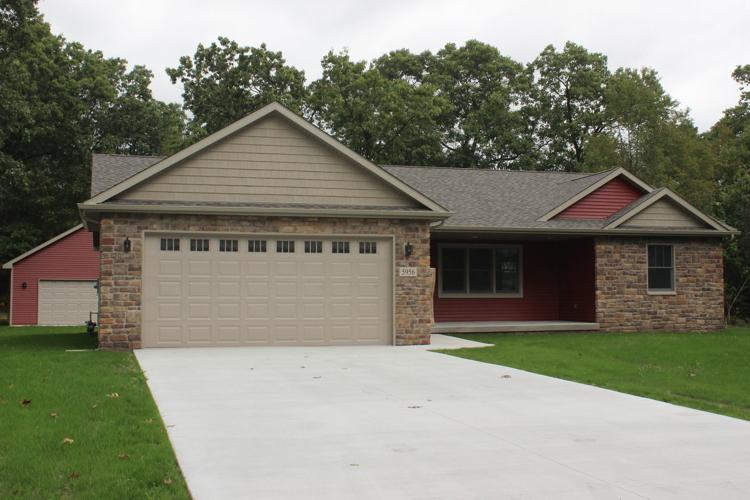 The company primarily builds residential homes as well as additions and remodels. Their mainstay is custom-built homes where the company works with the customer to design their home.
"Hollandale helps dreams become reality, whether that is a home, garage, addition or remodel," Mark said. "Communication with customers is the key to seeing things run smoothly. Quality building is of prime importance to Hollandale Builders, and while we don't profess to do this perfectly, it is certainly our goal to have no surprises for our customers."
He said they often ask themselves, "What would we do on our own house?"
"We do our best to build a quality home and avoid problems. We freely acknowledge that things may go wrong at times, but when that happens, we do good warranty work," Mark said. "We plan to be here for the next 20 years. Affirmation of this quality construction was recently seen when a friend purchased a home that Hollandale built some 40 years ago. The home owner said, 'I can see quality in this home.'"
The Hickory Lane Condominiums, Autumn Ridge and Sand Ridge are three of their most recent builds and highlights the work they do.
Sand Ridge is a subdivision of single-family homes in a country setting located a half mile north of SR 10 on CR 1000 West.
Hickory Lane Condominiums, a luxury condo setting at 901 9th Circle SW in DeMotte, is located three blocks west of DeMotte Library and a block north of the Field of Dreams.
"Check out this quiet setting that could ease you into retirement," Mark said. "Two condo units are ready for purchase. They also have lots available in Wolf Creek and Westgate subdivisions in Wheatfield and Autumn Oaks in Roselawn.
Before joining his father in the family business, Mark was teaching in West Africa. When he returned to DeMotte, Toppen was leaving the business so Mark decided to buy his share. He had worked with his father growing up, and learned his skills on the job.
Now he mostly does administrative work, but he also likes to get out to the worksites.
Hollandale Builders office is located at 811 S. Halleck St. in downtown DeMotte. Although times were tough after the housing crisis in 2008, Mark said business has definitely been picking up.
"The last three years have been great," he said.
Although he's not ready to retire anytime soon, Mark expects when that day comes, an employee may buy him out, and he still has his two partners.
Although 50 years in business is a big deal, Mark said they're too busy to celebrate.