RENSSELAER — Parents recently learned that students will not be attending some Indiana schools Nov. 19, due to a rally many teachers plan to attend in Indianapolis.
As of this week, Rensselaer Central Schools will remain open that day due to enough teachers remaining.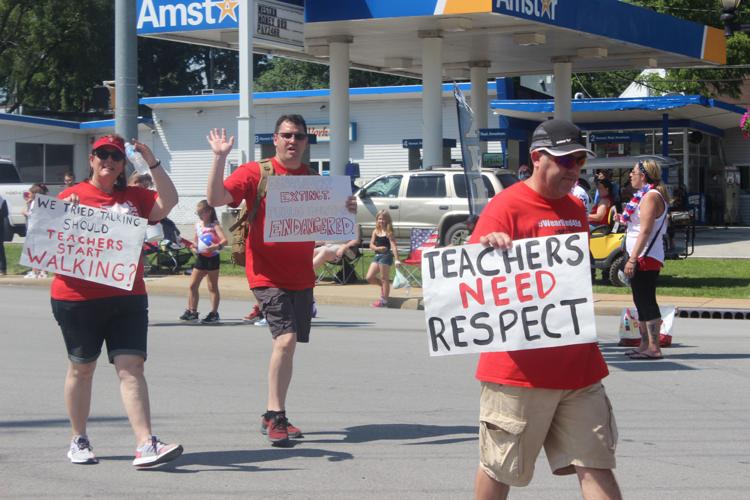 School districts across the state are closing for the day due to teacher participation in the rally, which is meant to let legislators know how serious educators are about improving public education in Indiana. The day was planned for the day legislators return to the Statehouse to plan agendas for the 2020 session that begins in January.
Rensselaer Central School Superintendent Curt Craig said the school is tentatively set to stay open that day since enough teachers will still be present to run things relatively normally. As of Thursday afternoon, he said 11 local teachers will be taking that day off to attend the rally.
"We think we're going to be OK to have school," Craig said. "So that's where we're at right now. We're planning on having school. And things may change, but we're not really anticipating that."
The decision of whether or not to keep the school open is less about the precise number of teachers as it is about the precise location where they work.
"It can depend on where they are, you know, which schools," he said. "The majority of the teachers that are going to be gone are from the primary. And, at the primary, we tend to have more staff, more aides, more people that work with the kids. So, at the current time, we're fine. We have additional subs that we can call in."
Though there is still a chance school will be closed, Craig said he will keep parents informed of the situation.
"We're trying to keep in contact with the teachers to let us know as soon as possible if they're going so we can plan appropriately," he said.
The Indiana State Teachers Association website invites others to join the rally, stating, "Join ISTA for the Red For Ed Action Day, Nov. 19. Educators, parents and community members are invited to attend. Let's show legislators that we are still here, activated and ready to advocate for our kids, our schools and our future."