HEBRON — Solid team defense and a balanced scoring attack led the North Newton Lady Spartans to a 60-41 win over Boone Groove Feb. 4 in the opening round of the Hebron 2A Sectional. The victory in the sectional snapped a 17-game losing streak for the Lady Spartans in post-season play dating all the way back to 2003.
In 2003, North Newton defeated Lake Station 90-16 but then lost to Boone Grove 46-43. Ever since then, North Newton had gone 0-16 in post-season play until this season.
"I felt like the girls were ready to play tonight," said North Newton coach Jenny Spillers. "They were focused and that showed on the court. They played team ball on offense and defense. That is how we should have been playing all season."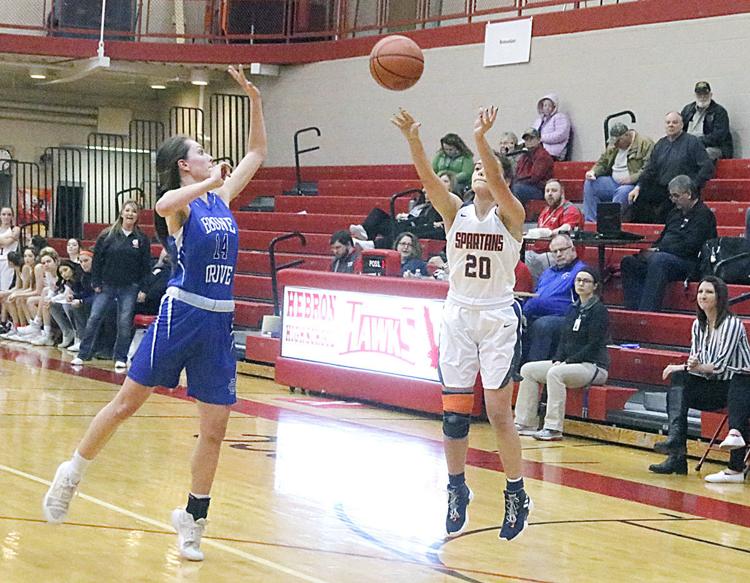 Sophomore Grace Hollopeter drained two 3-pointers in the opening quarter to get her team going and out to a 12-6 lead, a lead the Lady Spartans would never relinquish as they led from start to finish.
Seven different Lady Spartans scored in the second quarter, while Harmoney Burke and Hope Churchill each had four points to lead the way as North Newton's lead increased to 32-16 at the break.
Cayci Ehlinger had the hot hand in the third quarter for North Newton, knocking down a pair of trifectas to push her team's lead to 20 points. At the end of the third quarter, North Newton led 46-24.
Boone Groove outscored North Newton 17-14 over the final eight minutes but couldn't make a dent in deficit. Jamie Will and Burke each scored six points in the final quarter to stop any comeback attempt by Boone Groove.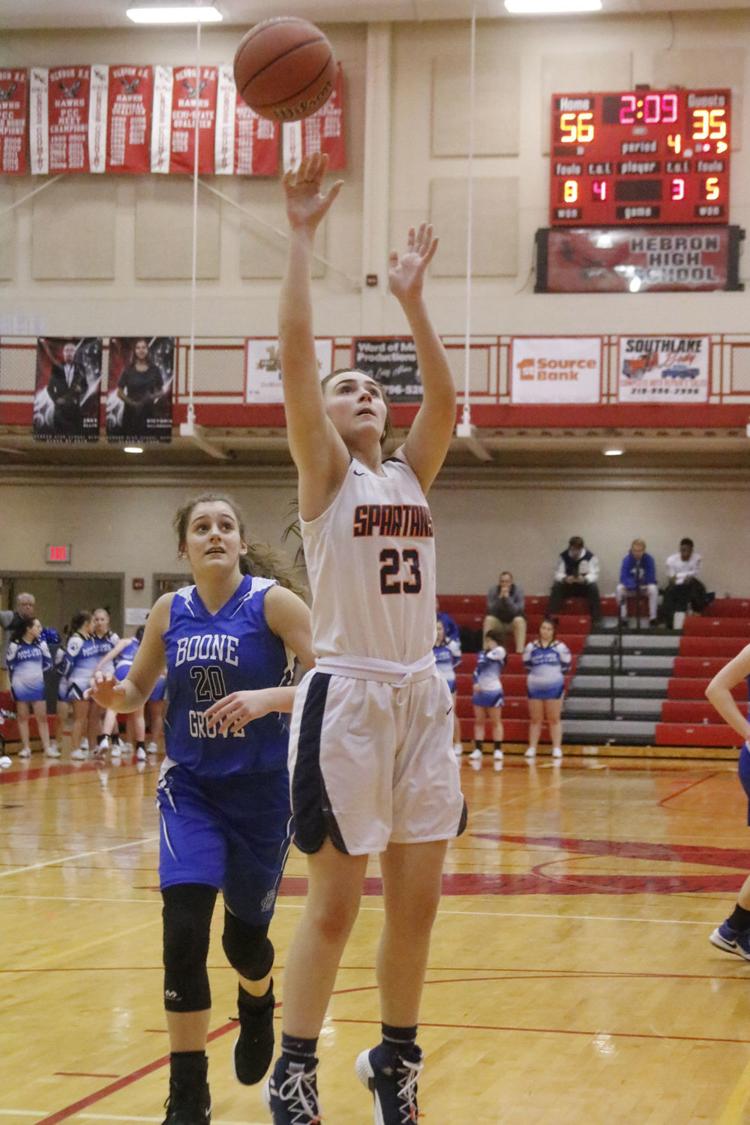 Burke finished with 14 points to lead the Lady Spartans, while Ehlinger had 11, Will chipped in with 10, and Hollopeter finished with eight.
"We have that kind of depth where we can get six points here, eight points there and that is needed so teams can't just try and focus on shutting down one player," added coach Spillers. "We mixed up our defense at times tonight and it really worked. We played a little zone at times, but I'm old school and love man-to-man defense."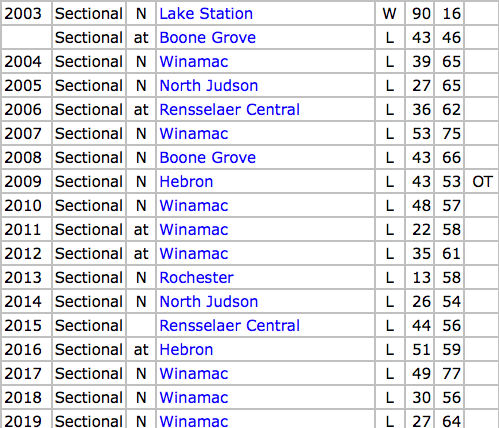 With the win, North Newton improved to 11-10 overall and advanced to the sectional semifinals to take on South Central (17-7), who defeated Rensselaer 54-36. The game tips off Friday at 5:30 p.m. CST.