Purdue recognizes South Newton Ag teacher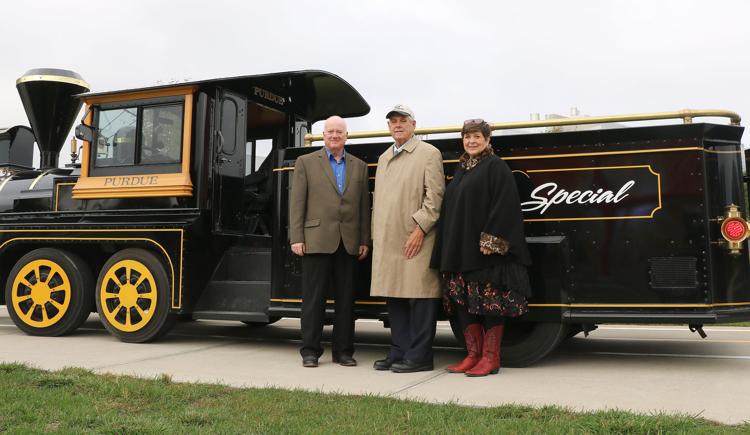 Get email notifications on Steve Wilson daily!
Whenever Steve Wilson posts new content, you'll get an email delivered to your inbox with a link.
Email notifications are only sent once a day, and only if there are new matching items.
Followed notifications
Please log in to use this feature
Log In
Breaking News: The Newton County Enterprise
Daily Headlines: The Newton County Enterprise
Weather sponsored by
Humidity:

80%

Feels Like:

23°

Heat Index:

32°

Wind:

13 mph

Wind Chill:

23°
UV Index:

2 Low

Sunrise:

07:09:26 am

Sunset:

04:52:46 pm

Dew Point:

27°

Visibility:

10 mi
Today
Partly cloudy skies this morning will give way to low clouds and drizzle during the afternoon. High 41F. Winds SW at 10 to 20 mph.
Tonight
Cloudy with drizzle expected. Areas of patchy fog. Low around 35F. Winds S at 5 to 10 mph.
Tomorrow
Drizzle early...then remaining cloudy with showers developing in the afternoon. Areas of patchy fog. High 42F. Winds S at 10 to 15 mph. Chance of rain 60%.
Weather Alert
INC089-111-201849-
/O.EXT.KLOT.FL.W.0002.000000T0000Z-180120T2012Z/
/SLBI3.1.ER.180119T1626Z.180119T2345Z.180120T1412Z.NO/
1249 AM CST Sat Jan 20 2018

The Flood Warning continues for
  The Kankakee River at Shelby.
* At 1145 PM Friday the stage was 9.4 feet and was ice affected.
* Flood stage is 9.0 feet.
* Minor flooding is occurring and Minor flooding is forecast.
* Forecast...The river will continue to fall to below flood stage by 
  this morning. Ice jams can result in rapid rises in water levels 
  with little or no warning.
* Impact...Ice jam flooding can be very localized and not affect all 
  locations along the river. Residents in low lying flood prone areas
  should remain alert for possible flooding due to ice jams.

&&
 
LAT...LON 4118 8722 4111 8753 4121 8756 4127 8727


$$