NEWTON COUNTY — With the first quarter of school now officially over, the three new principals in the North Newton School Corporation this year had some time recently to discuss their transition and plans for the future at Morocco Elementary, Lincoln Elementary, and North Newton Jr./Sr. High School.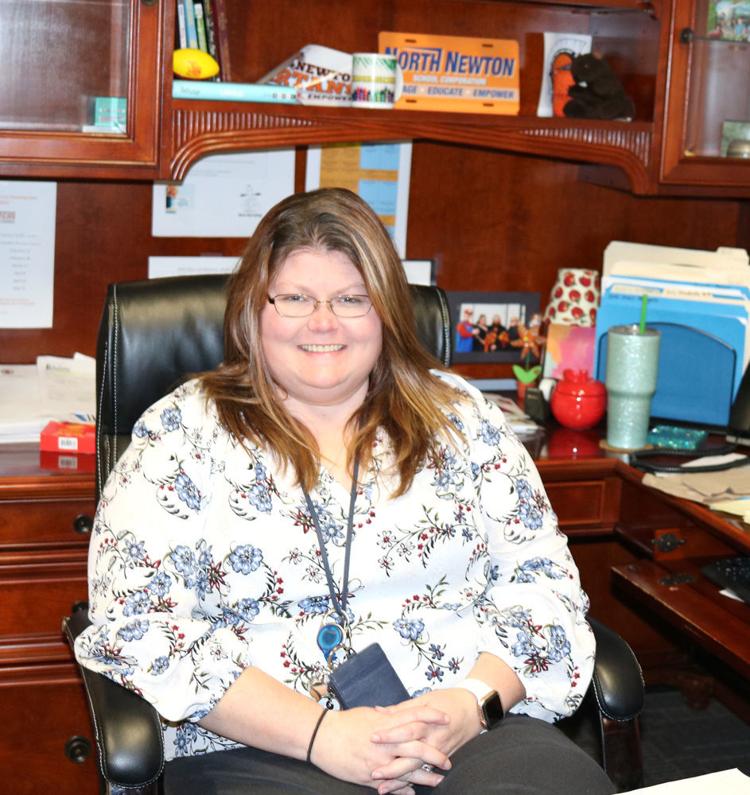 Christine "Chrissy" Lawbaugh the new Morocco Elementary principal, taught for 16 years at Chicago Heights and the past two at Lake Village Elementary. This is her first administration position, but with this being her third year in the North Newton School Corporation, she has the most time with the school district of all the administrators.
"All of the administrators have come together as a team very well," said Lawbaugh. "The elementary principals communicate daily with each other and Mr. (Rod) Coffing keeps us updated with what is going on at the junior and senior high. The first quarter as a principal has been busy and it is a lot more paperwork than I anticipated but I still get to see the kids and that is the important thing."
Lawbaugh explained that her focus for her first year as principal will be building relationships.
"This really is a great place for children to get the best of both worlds," added Lawbaugh. "The school has a small-town feel but also has all the technology available for the children to observe the world. There is a lot of opportunities here. I love this district and I don't want to go anywhere else. This is home to me. I just want all the parents to know that I am here for their children. I want the best for them."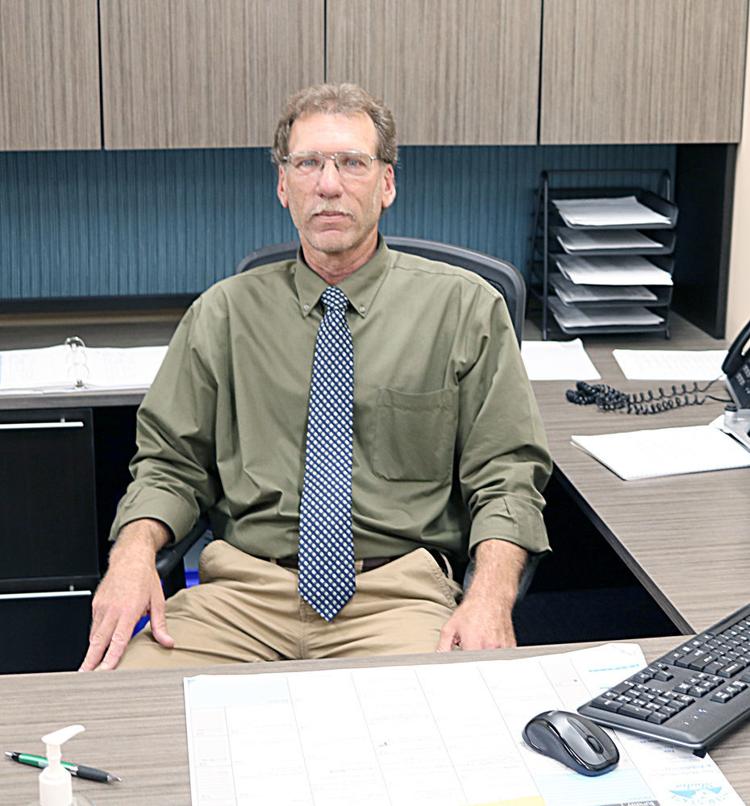 Rod Coffing comes to North Newton as principal at the North Newton Jr./Sr. High School after serving as an administrator at Twin Lakes since 2010.
"I heard some pretty good things about North Newton and I wanted to go outside of my home area (the Monticello area) and I also wanted a high school position," said Coffing. "The transition so far has been great. The support from the central office, the school board, faculty, and staff has been amazing. I have felt welcome since day one."
Coffing describes his style as an administrator as having high expectations for students' success.
"I like for students and parents to value education and be motivated for higher education or additional training in a vocational area," added Coffing. "That is very important to me."
Coffing also commented that the new administration staff is doing good and working well together.
"None of us had any bad thoughts about here when we came in," said Coffing. "We all have been supportive of each other and came together with fresh ideas, and Superintendent Dr. Kathy Rowe has led the way. I think it is kind of neat that we are all new here and willing to try new things.
"I just want to thank everyone who has been patient and for making me feel welcome. Hopefully, I can help bring some stability here to North Newton," added Coffing.
Stability is something the administration is also looking for at Lincoln Elementary as Jennifer Neal became the fourth principal at the school in the past six years.
"It was evident stability was needed here and in the district," said Neal. "I thought this could be a place where I can use my skills to help the students in the community."
Neal comes to Lincoln with 17 years of experience of being a teacher at Lake Central, six years experience serving as Dean of Students and she was a principal in Michigan City the past two years.
"When I came here for an interview, I had already developed a 90-day plan for the school," said Neal. "I tend to be data-driven and set high expectations for achievement."
Neal also said one of her priorities for this first year was to develop relationships with a focus on improving communication.
"I think it is so important to build trust and open the lines of communication," Neal added. "Communicating with the families clearly and consistently is my top priority. I send out a weekly message, we recently sent out a parent survey and established a Facebook page for the school. Increased parent involvement is always so important."
Another issue Neal wanted to target this first year was increasing attendance.
"Lincoln has been below the state average in attendance for the last five years," said Neal. "Now we give out attendance prizes each week and are currently above the state average for the year. Our goal for the year was 96 percent, we are already a little above that. When kids aren't here, they can't learn. We want kids to want to come to school."
Neal added that she wants Lincoln to be her last stop before she retires.
"I love my job, even the days that are more challenging," said Neal. "I'm so grateful to be here. I feel this district has so much potential with this new leadership. We are poised to be very strategic on improvements that need to occur here. It is really nice to be part of a strong administration team."