North Newton Valedictorian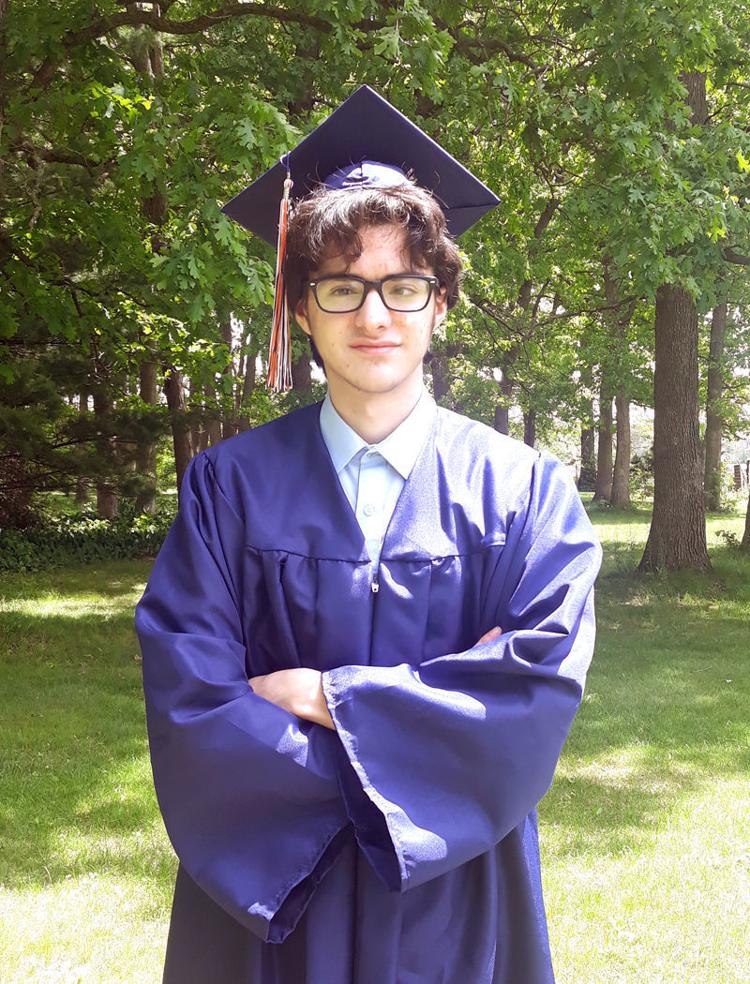 Brandon Kingdollar has been part of the high school band all four years, and also participated in the Jazz Band my sophomore and senior years. Kingdollar has been a member of the Drama Club since 8th-grade and was Vice President of the Games Club for two years (a group that played various tabletop games, such as board games and roleplaying games). He was also part of the Spell Bowl team for three years and the Academic Super Bowl team for one year.
National Merit Finalist
Perfect score of 1600 on the SAT
Silver in the ISSMA Solo & Ensemble Group I competition
Gold in the ISSMA Group II competition
Earned multiple perfect speller awards in the Spell Bowl competition
Member of the Academic Super Bowl Social Studies team that placed first and second at a regional competition
Received the Woody Herman Jazz Award and Outstanding Sophomore Award for HS Band
Outside of school, Kingdollar has been writing for the Newton County Enterprise since last August, and job shadowed local attorney Dan Blaney his freshmen year. Kingdollar has also served as an usher at the community theater in Orland Park. He has also bee writing fiction for over a year and regularly submits short stories to magazines for consideration.
"I've also been working on a novel and hope to become a published author in my life," stated Kingdollar. "I mostly write horror stories and am actively trying to get them published. I would have liked to given back to the community more than I was able to, but due to financial circumstances I've had to spend most of my time outside of school working part-time."
"Senior year was a wonderful time that was unfortunately cut short," Kingdollar added. " It felt like a 'last hurrah,' doing all of the wonderful things I've enjoyed with my friends over the years, living wild and free for one last time before getting on the bus that leads to adult life. I was really looking forward to the play Murder in the Air, in which I was to play the lead role, a detective investigating the crime. While I'll still be able to participate in drama at Harvard, I would've really liked the chance to perform with some of my closest friends one last time. I also wish that the high school band could've performed at the ISSMA contest this year, as we had already attained all but one of the golds required for the prestigious all-music award. Unfortunately, the date of the competition was just after quarantine began. I was able to make a lot of memories this year, ones that I'll keep forever, but I wish I'd gotten the chance to make the last and most special of them. I am, however, grateful that the administration is providing us with the opportunity to still have our graduation and the senior prom this July, two memories that I would have regretted losing forever."
After graduation, Kingdollar will be attending Harvard University where he intends to major in Government. He is also interested in Psychology and English and may minor in one of these subjects. Kingdollar plans to attend law school after Harvard to become a criminal defense attorney.
"I would like to be remembered as an example that no matter where you come from or what opportunities you have, you can achieve greatness through hard work and sacrifice," added Kingdollar. "I'm the first student from North Newton to ever attend Harvard, but I don't want to be the last. We are living in an age in which all of human knowledge is just a Google search away, and everyone should take advantage of that. Don't let anyone tell you that you can't become whatever you want to be just because you come from humble beginnings. I want people to look at me as living proof that a kid from Newton County can go on to do anything, be anyone. All it takes is dedication."
North Newton Salutatorian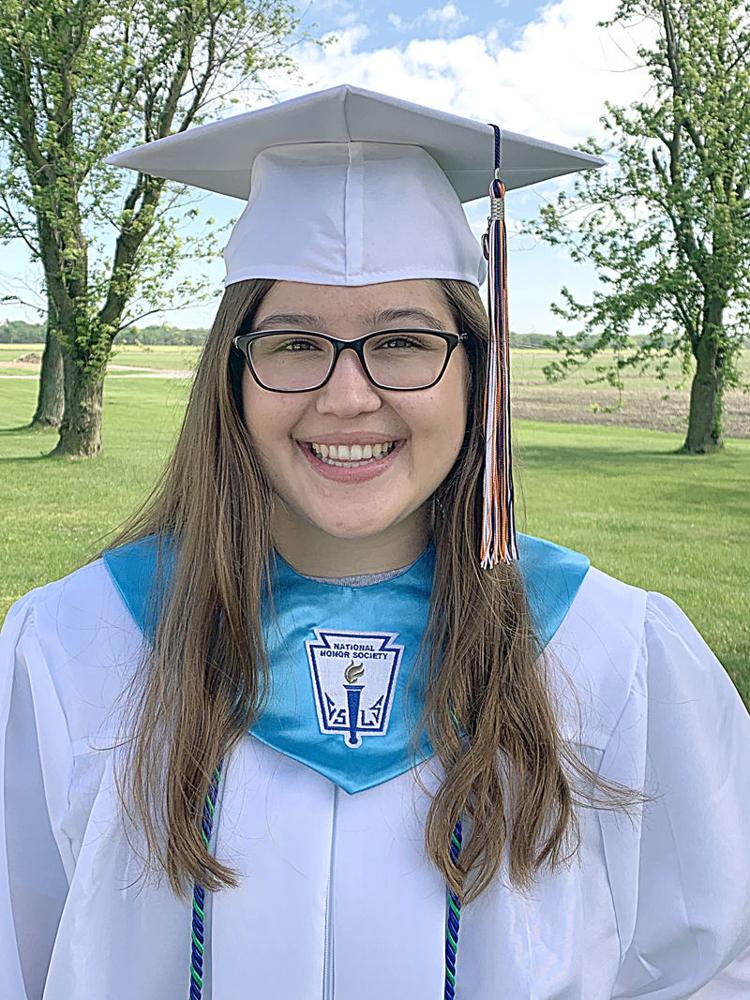 Ashley Churchill was involved in volleyball for four years, tennis (4 years), basketball (2 years), FFA (4 years), FCA (4 years), National Honor Society (3 years), Academic Super Bowl (2 years) and was a cadet teacher for two years at Lake Village Elementary. While in those clubs, Churchill served as volleyball captain for two years, FFA Vice President for two years, National Honor Society Vice President and then President, and she was the No. 1 singles player for the girl's tennis team throughout her four- year high school career.
2020 Lilly Scholar for Newton County
Next Generation Hoosier Educators Scholarship
All A Honor Roll (4 years)
Perfect Attendance (junior year)
Academic Excellence in CEP US History
Outstanding Cadet Teacher
Outstanding Student in Child Development
Excellence in English (9th, 10th, and 11th)
1st place team at Area Forestry Competition (FFA)
2nd overall team at the 2019 Academic Super Bowl
Star Greenhand (FFA)
Student of the Month (freshman and senior year)
Excellence in Chemistry
Euclidean Award for Excellence in Honor Geometry
Awarded for over 20 hours of community service by the Jasper Newton Foundation
Honorable Mention All-Conference Freshman and Sophomore year (tennis)
MVP (tennis)
Mental Attitude Award (tennis)
Athlete of the Week (tennis)
1st Team All-Conference 2019 (tennis)
Leadership Award (basketball)
Mental Attitude Award (volleyball)
Athlete of the Week (volleyball)
Spartan Leader (volleyball)
All-Academic Midwest Conference (volleyball)
Outside of School, Churchill is a 10-year 4-H member, an active volunteer at Lake Village Elementary, participated in various community service projects including Earth Night at the fair, Lake Township Pancake Breakfast, and Morocco Rock the Block. Churchill also participated in the Purdue Extension Newton County Student Leadership Academy and works at Sycamore Drive-In from March to October each year.
"Before the pandemic, my senior year was busy, but going very well," stated Churchill. "My classes were enjoyable, and I was able to spend my entire afternoon at Lake Village Elementary. We had a good volleyball season, and I was looking forward to starting my final tennis season. I was on track to finish high school in a positive way, and I was looking forward to the fun days ahead like prom, field trips, and graduation. After we found out that our year would be cut short, I was heartbroken. I didn't really know what I was going to do for the months of quarantine and I was sad because the last semester is what every high schooler looks forward to. My workload was definitely much lighter, and I couldn't do as much for my cadet teaching since I couldn't be in a classroom. I did spend some of my extra time 'Zooming' my first graders to check in on them though. Other than homework, I also spent time baking, laying in my hammock, and playing with our dogs. I have to say, we finished high school in an unforgettable way, but I will always be thankful for the time I had as a Spartan."
Churchill plans to spend her next four years at Butler University in Indianapolis to study Elementary Education.
Looking back at high school, Churchill would like to be remembered for her personality.
"I want people to remember me as a person who they could go to if they needed anything," added Churchill. "I want to be remembered as someone who was always smiling and could put a smile on anyone's face."