NEWTON COUNTY — Located within a breath-taking canopy of trees, surrounded by natural light Stone Creek Woods is a remarkable destination for outdoor weddings and other events.
The new wedding venue is located two miles south of Fair Oaks Farms in Newton County and hosted its first event last year.
"The scenery here provides us with a unique appeal and setting that is unmatched in the area," said Krista Briggs, who co-owns the venue along with John and Judy Earnshaw. "Along with the beautiful atmosphere, we have a ceremony space and high peak white tents that are available. Currently, we are testing the waters now to see if this venue is something that is well received by the community. If it is, then we can look at possibly adding a permanent structure to the facility down the road."
Stone Creek Woods was recently featured in The Wedding Mag and had a stylized photoshoot that featured its simple and natural canvas, where brides and grooms can create their own unique space.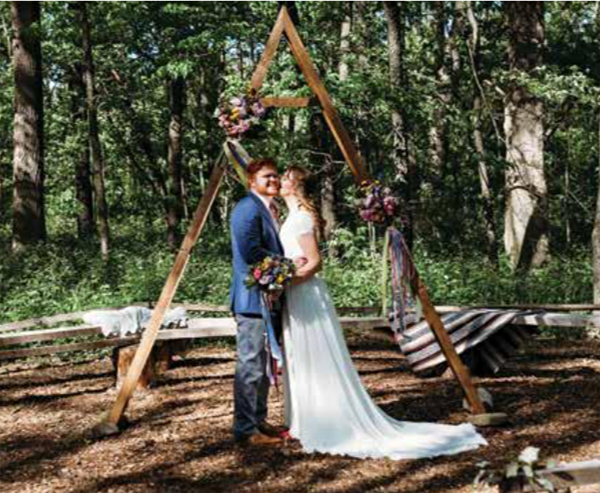 "We also partnered with local businesses for the photoshoot to showcase their amazing work and talent," added Briggs. "The outdoors and being in the woods has always been a part of my life. There is just something about being surrounded by beautiful, tall, lush trees that brings joy to my heart and draws me closer to God. Stone Creek Woods is all about inviting others into that experience. I love how the stunning canopy of trees draws us in to create a backdrop to the perfect outdoor wedding experience."
To learn more about Stone Creek Woods call Briggs at 219-688-0676, email stonecreekwoods@gmail.com, or check them out on Facebook and Instagram.
Decor: Wilson Events by Design
Dress: Purple Door Bridal Boutique
Hair: Modish Salon and Spa
Flowers: Forget Me Not Floral