NEWTON COUNTY — Following the release of a graphic video showing abuse on one of the farms that make up Fair Oaks Farms, and several major stores pulling their products from their shelves, Fair Oaks Farms founder Mike McCloskey said changes are coming.
McCloskey said, via a video released late Wednesday night, the farm will install cameras "anywhere there are human-animal interactions to prevent similar scenes from happening again."
McCloskey added that Fair Oaks Farms will also make those security camera feeds available live in the farm's Dairy Adventure so visitors will be able to see every part of the operations at any given time.
On why security cameras weren't installed in the first place, McCloskey stated in the video that discussions were held in the beginning, but he thought their animal welfare training was strong enough and he wanted to show trust with his workers.
"That was a terrible judgment on my part," McCloskey said. "The way I have to look at this is that as hard as we try, you can always end up with bad people within your organization, and this is what happened to us."
In addition to the added security cameras, McCloskey said Fair Oaks would hire a private auditor who would have access to the operation to make unannounced visits, every two to four weeks. He also added that they would hire someone to work solely on animal welfare issues at the farm.
"We understand that ARM (Animal Recovery Mission) may release future videos," McCloskey said. "But we believe very strongly that all of these changes will address any future concerns."
One issue McCloskey did not address in his latest response was the selling of their calves to veal companies, which was highlighted in the ARM video and confirmed recently by Midwest Veal.
In the past, Fair Oaks officials have always stated they do not send their calves to veal farms.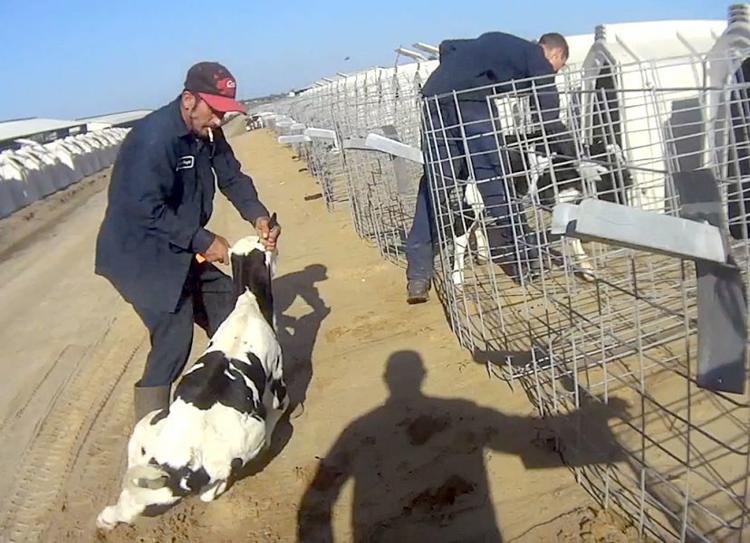 "While Fair Oaks Farms knew months ago that there was undercover activist activity, we had no idea that one of our Midwest Veal facilities was also involved," according to a statement from Midwest Veal. "While the video does not show any evidence of abuse on our veal facilities, we understand that some of the images portrayed were hard to see. As a company, we take full responsibility for the images shown in our portion of the video."
McCloskey sent out a statement Thursday saying he was unaware calves were being sold to the veal industry, citing a lack of communication between the general manager in charge of livestock sales and himself.
"It was not our practice in the past ... and (I) apologize for the unintended false claim made previously," McCloskey said in a statement to The Times. "Our bull calves will no longer go to veal."
McCloskey did take "full responsibility" for some of the other issues showed in the graphic video that was released by ARM after a several month undercover investigation.
In a report that accompanied the video, ARM said it conducted the undercover investigation between August and November 2018, when one of its investigators was hired as a calf care employee at one of Fair Oaks Farms dairy operations.
McCloskey said three of the four employees shown in the video were fired three months ago after co-workers had reported them for animal cruelty. The fourth was fired Tuesday, and the fifth man shown was a third-party truck driver who is no longer allowed on Fair Oaks Farms property.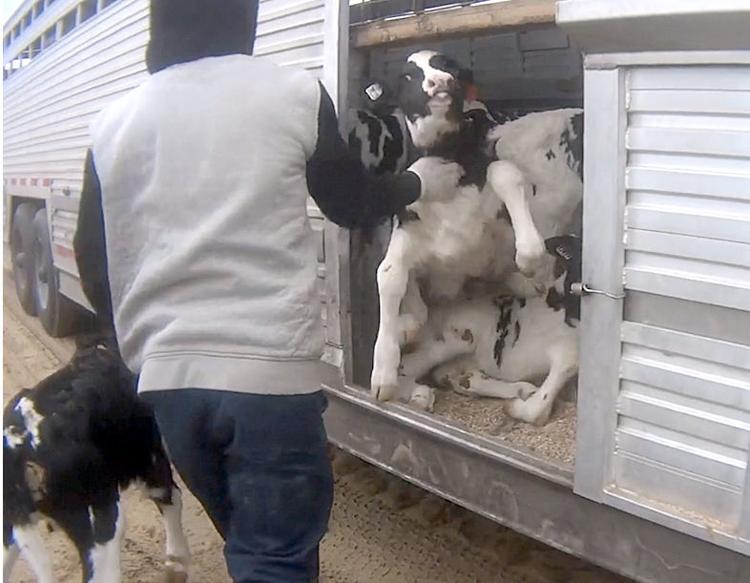 McCloskey did not release the names of the employees who were fired. He is, however, working with Newton County Prosecutor Jeff Drinski to help prosecute anyone charged with animal abuse while working at Fair Oaks Farms.
On Wednesday, Newton County Sheriff Thomas VanVleet said his department was investigating the reports of animal abuse and has requested the names of the former Fair Oaks Farms employees and an individual who may have witnessed the alleged crimes and failed to report the activity.
Due to Fair Oaks Farms' geographic position straddling the border of Newton and Jasper counties, VanVleet has contacted Jasper County Sheriff Pat Williamson about the ongoing investigation.
Williamson added that he considers it an active investigation for both counties and both agencies. He said his office will be responsible to report any crime that occurred east of the county line to Jasper County Prosecutor Jacob Taulman, if and when it comes to light during the investigation.
The two offices are working to determine exactly where the given crimes occurred on the farm and, therefore, which office should handle certain crimes.
"It'll be a jurisdictional issue," Williamson said. "But until we determine, first of all, where it's happened, we don't know just yet. We may not be as involved as they are yet, but yes, we're aware and we are assisting them."
After the widespread release of the graphic video showing the abuse, retailers Strack & Van Til, Jewel-Osco and Family Express announced they each pulled all Fair Oaks Farms products from their shelves.
Coca-Cola has decided to stick with Fair Oaks Farms, which is the flagship farm for Fairlife, a national brand of ultra-filtered, high-protein, high calcium and lower fat milk that is distributed by Coca-Cola.
Richard Couto, the founder of ARM, has announced the plans to release another video Friday, which will allegedly show conversations the undercover investigator had with management acknowledging the animal abuse at Fair Oaks Farms.
"This is a much greater investigation and it's still ongoing," Couto said.
ARM's video footage and written report, have prompted people to voice both outrage and support for Fair Oaks Farms over the past several days. Many have taken to social media show their support for the facility and its Fairlife products. Others have supported local store chains that have chosen to discontinue selling the products.
Employees at Fair Oaks Farms have also been receiving threatening emails at work over the past week. Employees have been called "scum of the earth" and told that they "should all die and burn in hell" among other vulgar names and insults.
"We aren't your average farm; we encompass so much more," wrote Christopher Adams, Fair Oaks Farms' executive chef, on Facebook. "To associate us with what we clearly all agree is appalling is just heartbreaking."
The Jasper County Economic Development Office put out its own statement June 5, mentioning the statement put out earlier by McClosky on the farm's official Facebook page.
"The footage is shocking, concerning, and simply not what JCEDO, as an organization, understands Fair Oaks to represent as a member of our community," the JCEDO office stated. "Just as Dr. McCloskey details in his statement, JCEDO does not condone the behavior depicted in the video."
The JCEDO went on to call Fair Oaks Farms and McCloskey "critical pieces of our community, as well as the agriculture industry."
Executive Director Stephen Eastridge said he and his coworkers at JCEDO "appreciate and value what Fair Oaks represents to Jasper County's residents, businesses and visitors."
"We know Fair Oaks to be an outstanding community partner, as well as a world-class farming operation," Eastridge said. "It is because of this that we look forward to a growing partnership, moving both Fair Oaks and Jasper County forward together in the future."
Newton County Economic Development Executive Director Tim Myers did not immediately respond to requests for a comment.