MONTICELLO – Just a few months shy of his 92nd birthday, Monticello resident George Akers finally decided it was time to take a break.
But it probably won't be much of a rest.
"I have plenty to do at home," Aker said during his retirement lunch Oct. 11 at Dye Lumber and Home Improvement Center, where he's been employed for the last 70 years. "When you're married, you have a honey-do list."
Akers began his employment with Dye Lumber in the late 1940s when the store was on South Illinois Street.
"My grandfather, Russell Dye, hired him in the spring of 1949," said Art Dragoo, owner of Dye Lumber. "This is our company's 95th year and George has been with us for 70 of them. We've been blessed to have him."
Dragoo said Akers first approached him last Christmas with thoughts about "slowing down a bit."
"He's tried to retire a couple of times before," Dragoo said. "I told him, 'I'm not buying you another cake, George. Get back there and fix those screens.' We both had a good laugh about it."
For the last several years, Akers has worked 9 a.m. to 1 p.m. working on screens and storms windows.
"And stock the shelves," he added.
"He's done everything from hardware to screen and glass repair, building windows and doors … just everything that has needed done in here," Dragoo said.
There were times, Dragoo said, when he thought Akers would retire, such as when the store relocated to its present home on West Broadway in the early 2000s, or when the store conducted a major remodeling effort, or two years ago when the store received new computer software for all its employees to learn and use.
"He led the charge," Dragoo said. "Every major project we've had, George always had his hand in it."
But as the months wore on, Aker said he knew retirement was more of a possibility this time.
"I can't raise my arms and my shoulders like I should," he said.
Dragoo said Akers has experienced much change during his 70 years with the company.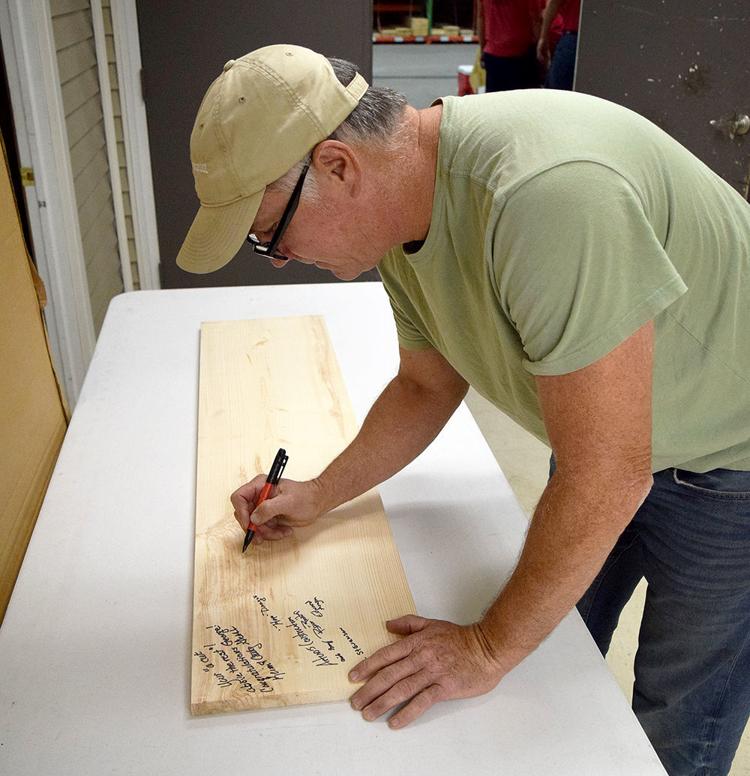 "He's been through a lot of change," he said. "Back in those days, everything came in by railroad car and was unloaded by hand. You can imagine all the changes that have occurred since then."
Akers reflected on those changes during his retirement lunch and said one stood out that revolutionized how work was done.
"When I started working here, we didn't have forklifts," he said. "We had to unload everything by hand. Other than that, everything's pretty much the same."
Dragoo said Akers would always ensure the store was sufficiently stocked and always made suggestions about when to try new things.
"He always said, 'You can't sell from an empty wagon,'" Dragoo said.
Even though he's officially retired this time, Akers said he wouldn't stay away for too long.
"I'll be back here every once in a while," he said. "This is my second home."