MONTICELLO — Suzanne Crouch's first impression of Monticello seemed to be a good one.
Indiana's lieutenant governor admitted she hadn't spent much time in the city — only passing through to other destinations — until Tuesday's "We Love Our Downtown" event sponsored by the Streets of Monticello Association.
"I can tell you, I am going to be back," she said. "This is an absolutely and incredibly charming community. What you have done here is impressive."
S.O.M.A. is a volunteer organization dedicated to encourage and support revitalization, collaboration, and future growth through activities that promote, enhance, and drive community and economic development in downtown Monticello.
Monticello Mayor Ken Houston introduced Crouch at an opening ceremony. She was extended an invitation to the "We Love Our Downtown" event by S.O.M.A. president Kathryn Springer as part of "Downtown Development Week.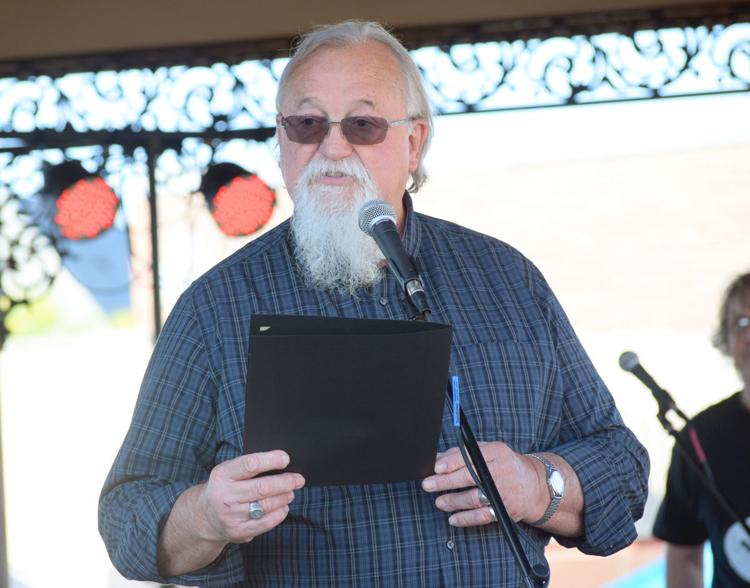 Launched in 2018 by the Indiana Office of Community and Rural Affairs, Downtown Development Week is an opportunity for communities across the state to host events and activities within their downtown and commercial districts, spurring economic development and showcasing updates they have made to the downtown spaces.
"When (Gov. Eric Holcomb) and I travel around the state and we look at communities, there are certain communities that always rise to the top," Crouch said. "Those are the communities where businesses look to locate and create jobs, where people want to live and thrive, and learn and earn."
She said at the center of every community is a "vibrant" downtown.
"It lends itself to a thriving economy, and when you invest in your downtown, you're creating jobs, you're raising property assessment and you're also inviting tourists in to enjoy your way of life," Crouch said. "So for all that you have done, you should be so terribly proud."
SNAPSHOTS: 'We Love Our Downtown' in Monticello
Crouch noted improvements to Monticello's downtown, such as the new ADA-compliant sidewalks, the walk-through areas — next to Flagstar Bank and a smaller one near City Hall — new road surfaces and other enhancements.
She said the one common thing that makes a top community stand out and memorable — character.
"That is what you have here in Monticello," Crouch said. "You have character that you're enhancing in your downtown improvements, the walk-through. Gov. Holcomb and I are just so proud of what you're doing here in Monticello.
"You should be proud of everything you have done because I know the governor and I are," she added. "God bless Monticello."