MONTICELLO — No matter who earned the most votes, Monticello was getting a new mayor.
Cathy Gross, the city's current ADA and Title VI coordinator, is the new mayor after she grabbed the lion's share of the votes cast Tuesday in the Monticello Municipal Election.
"I'm profoundly grateful for the overwhelming love and support from our community and am ready to serve you as mayor of Monticello," Gross said Wednesday morning in an email newsletter to supporters. "This was a real grassroots campaign made up of a diverse group of community members and volunteers who not only gave their time and energy, but kept me motivated and inspired."
Of the 999 votes cast for the seat, Gross, a Democrat, collected 564, or 56.5 percent. Matt McKean, a Republican, grabbed 435 votes for 43.5 percent.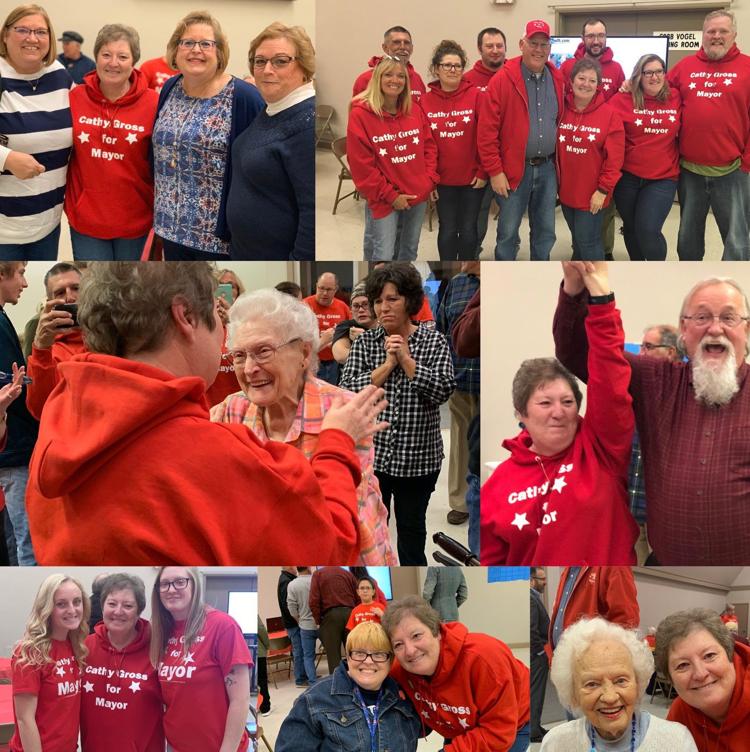 In the Ward 4 race, Republican incumbent Ralph Widmer defeated Democrat Travis Rubeck, 164-76 — or 68.3 percent to 31.7 percent. Only 240 votes were cast for the seat.
For the at-large council seat, outgoing Democrat Mayor Ken Houston beat Republican Eric Becker, 516-471 — or 52.3 percent to 47.7 percent. All told, 987 votes were cast for the seat.
Clerk-Treasurer James Mann, Ward 1 Councilman Doug Pepple, Ward 2 Councilwoman Kim Kramer and Ward 3 Councilman Bill Cheever all ran unopposed, with Cheever locking up the seat with his May primary win over fellow Republican Tim McQuinn. There were no Democrat challengers.
In Wolcott, seven candidates competed for three open seats on the town council. The three top vote-getters then earn those seats in which 402 total votes were cast.
Jerry Lietz was the top vote-collector with 98 (24.4 percent), followed by Cameron L. Emond with 81 (20.2 percent) and Darwin L. Miller with 78 (19.4 percent).
Karen Evans finished fourth with 58 votes (14.4 percent), Sandra Gloss with 40 votes (9.95 percent), incumbent Patrick Powell with 29 votes (7.2 percent) and Bill Gonzalez with 18 votes (4.5 percent).
The White County Clerk's Office administered the election in Monticello and Wolcott using newly purchased voting machines and e-Pollbooks.
In all, 1,145 registered voters cast their ballot out of a possible 3,481 — good for a 32.89 percent voter turnout.
The county clerk's office will certify the election results within 10 days.