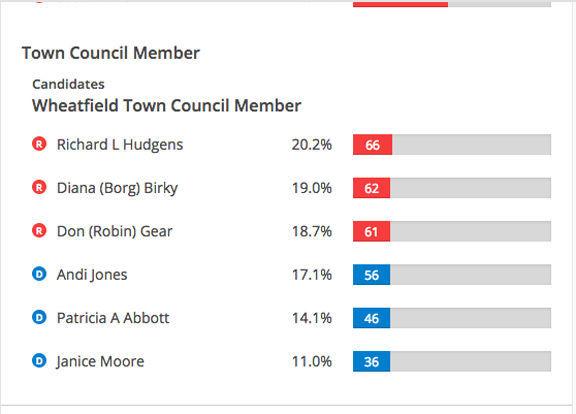 Wheatfield had only one incumbent running for the town council, however, the town voted in three new members, all Republicans. The new town council members in 2020 will be Richard Hudgens, who garnered 20.2% of the vote; Diana (Borg) Birky with 19% of the vote and Don (Robin) Gear with 18.7% of the vote.
Janice Moore, who was running for a second term on the council had the least amount of votes at only 11%. Her fellow Democratic candidates fared a bit better with Andi Jone finishing fourth in the race with 56 votes or 17.1%. Patricia Abbott received 46 votes or 14.1% while Moore had 36 votes.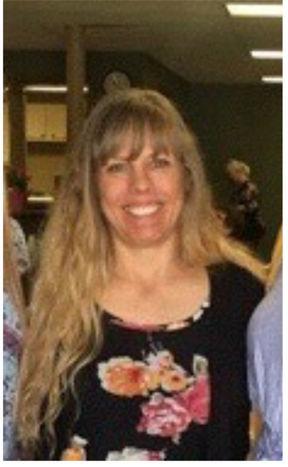 Hudgens finished the race with 66 votes; Birky had 62 and Gear finished with 61.
There were six candidates running for the three seat board with voters able to vote for three of the six.
Town Clerk/Treasurer Deborah Norberg ran unopposed for a second term. She took over the position from Elizabeth (Dawn) Stalbaum after she stepped down. Norberg was chosen by a Democratic caucus to take over for Stalbaum.
Two of the councilmen did not run for reelection, Jeff Moolenaar and Dean Stalbaum.