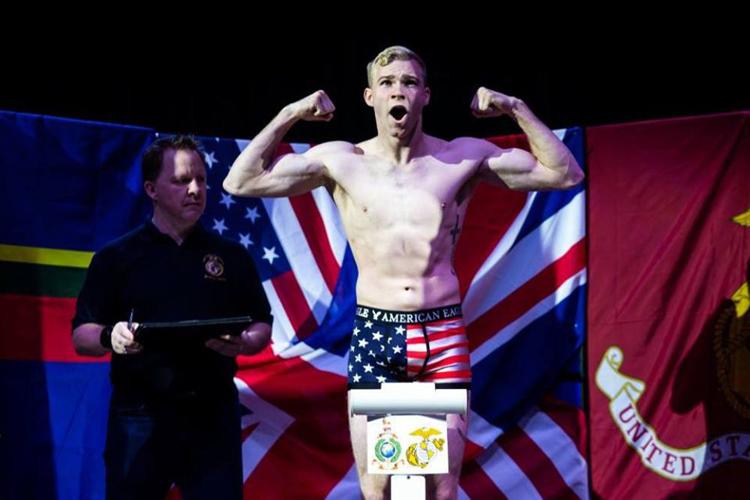 KV grad Kreed is a USMC Knockout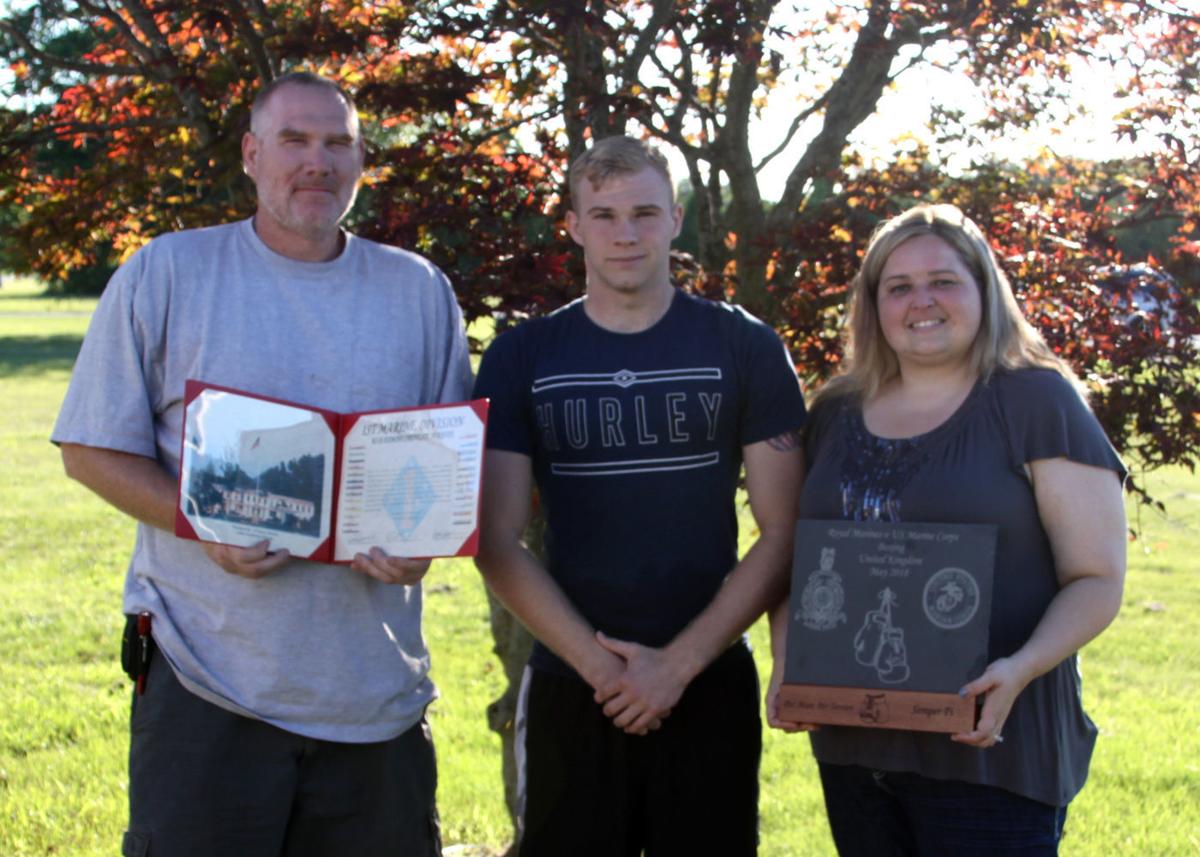 Wheatfield – Kankakee Valley High School 2016 graduate Kreed Gentz is living his dream and knocking out life. Gentz, son of Stormy and Ernest Gentz, participated in Wrestling, Track and Field and Cross-Country while at KV, but his passion was always boxing.
Joining the U.S. Marine Corps straight out of high school, Gentz headed to basic training in San Diego and then on to Tank Mechanix training at Fort Benning in Georgia before reaching his current base at Twentynine Palms. Along the way, Gentz, on his own, kept training and boxing for fun at informal fight clubs on base gyms.
That drive and passion for the sport has now earned him a rarely-bestowed honor. Gentz, on July 18, will be inducted into the U.S.M.C. Boxing Hall of Fame. The Hall of Fame itself is based at Camp Lejeune but the ceremony will be held at Quantico.
That honor is even more amazing when you consider that Gentz has only formally boxed for the Marines since January. Gentz said retired Sergeant Mark Geletko was running an open boxing gym two nights a week and noticed his ability. USMC Boxing Coach Kevin Kylis was notified and before long, Gentz was transferred to Camp Pendleton to train full-time.
On May 3 and May 8, the USMC Boxing team traveled to England to compete in what was billed as the "The Rumble Across the Atlantic". The fights were held on the first day at the Commando Training Centre in Devon and on the second date at the Royal Lancaster Hotel in London. Gentz fought on both days, facing the same fighter and walking away with a win by decision on both occasions over Royal Marine Aiden Thompson. After the first match, both Thompson and his coach wanted a rematch. Gentz forced a standing eight-count in the first round and notched the second victory even more impressively than the first. The bouts raised thousands of pounds for the Royal Marines Charity and also firmed up the relationship between the two military bastions.
The accomplishment is even more outstanding when you consider that the USMC had not fielded a team since 2012 and no one on the 2018 squad had received more than eight months of training in total. Every unit in the Royal Marines has a Boxing team that trains all year. The 1st Marine Division fighters lost 7 – 4 in London but Lance Cpl. Gentz, fighting as a welterweight, unanimously earned the Best Boxer plaque.
The Royal Marines and the USMC are now planning for this to become an annual event to bolster friendly competition between the two allies. The next bout is tentatively scheduled for May 2019 and interest and positive publicity was so high that the USMC is planning to revive their boxing program full-time after it was cut by budget-trimming in the 2011 fiscal year.
Coach Kylis has publicly said that Gentz and fellow welterweight Joshua Vera have proven that they could make an all-Marine team now and figures several of the others who fought in London, with a little more experience, could make the team as well.
What prepared Gentz to become the boxer and person he has become? He credits, first and foremost, his parents.
"They always told me to chase my dreams," said Gentz. "My father was a big inspiration in regards to working hard and going after what you want."
He also credit his formative years of boxing to the input of two school teachers who opened the DeMotte Boxing Club. Local fighter Jimmy Holmes and Jeff Mengel opened the club in 2008 and the under-size sixth-grader was soon in there every day he could. Gentz's mom, Stormy, related that Kreed was so small in his first fight that the match had to be stopped twice because his athletic cup kept falling out of his boxing shorts.
Despite his size, Gentz soon developed a reputation for sheer ferocity and often took on fighters above his weight class. He is still unafraid to move up, recently pointing out that he likes taking on larger fighters because he doesn't feel the need to hold back. As a youth, he won Silver and Golden Gloves and Junior Olympics fights.
Gentz has grown into a well-muscled athlete and loves his life as both a marine and a boxer. He also apologetically patriotic. He even has a personalized tattoo on his shoulder showing two boxing gloves. One glove is wrapped in an American flag and the other features the USMC logo and his name.
As for his future, Gentz said that he has already decided that he is a 'lifer' and will remain in the Marines until forced out by retirement. He also plans to keep boxing, whether it be for the USMC or on his own.
"I'm loving my life," said Gentz.